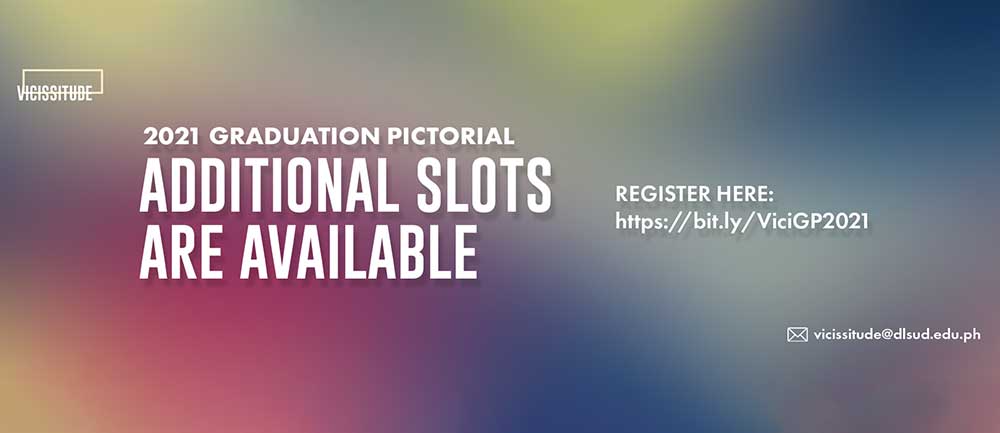 Vicissitude, the official yearbook publication of De La Salle University-Dasmariñas is currently holding the registration for the upcoming graduation pictorial scheduled from November-December.
Graduating students are invited to secure additional slots available for December 1 and 2. Pre-registration is required to adhere to the health and safety protocols of the University against the spread of COVID-19. Please be guided by the guidelines for the Batch 2021 Graduation Pictorial & Yearbook subscription.
Reminders:
Only FULLY VACCINATED #BATCH2021 graduates will be allowed to subscribe for the Graduation Pictorial & Yearbook package.
Vicissitude has the right to refuse and cancel the student's booking if their name is not on the list of graduates provided by the University Registrar.
Pictorial slots are on a first come, first served basis.