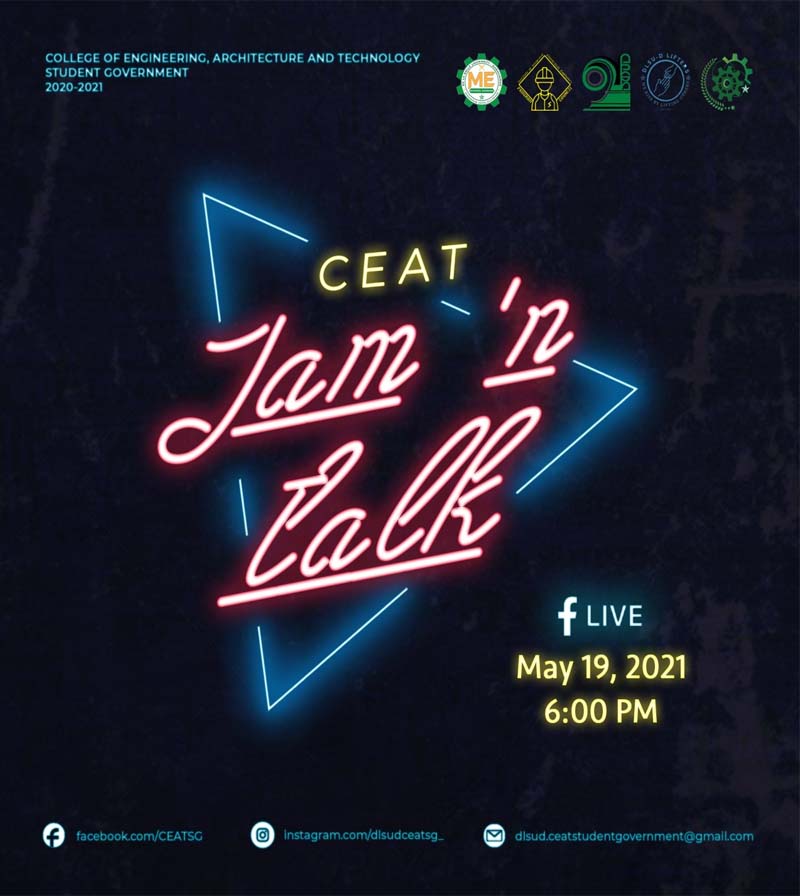 Is life getting a little hectic lately? Why not take a moment to listen to some music and have a little talk with us at CEAT Jam N' Talk!
Join the CEAT Student Government on May 19, 2021 at 6 pm on the official DLSU-D CEATSG Facebook Page and chill with talented DLSU-D artists.
Take a minute to talk and vent. Sometimes all you need is a good friend and some good music.
The event is in partnership with DLSU-D Lifters, Mechanical Engineering Program Council, Electrical Engineering Program Council, and the Architecture Program Council.