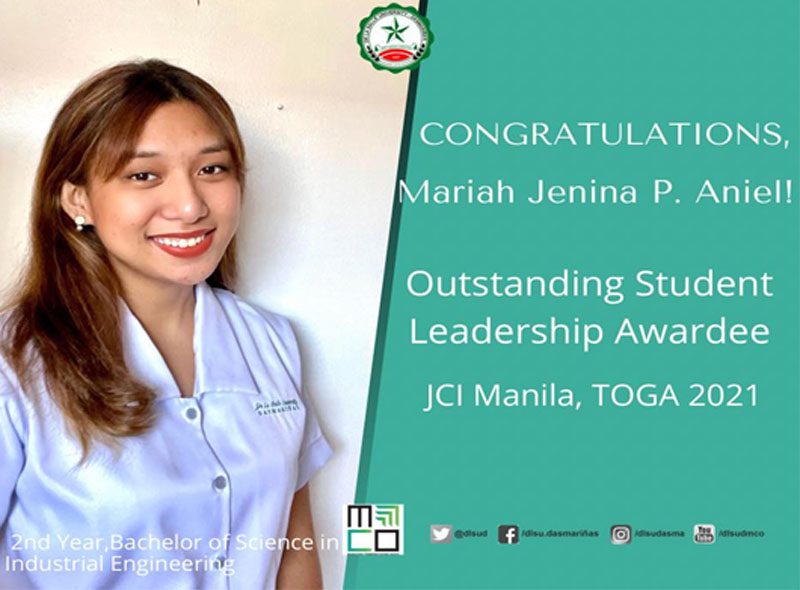 College of Engineering, Architecture and Technology student Mariah Jenina Aniel is one of JCI Manila's Outstanding Student Leadership Awardees in the recent Ten Outstanding Guro Awards (TOGA) ceremony.
Aniel is the Chief Executive Officer of the College's Industrial Engineering Program Council who spearheaded "pIEso mula sa Puso", a fund-raising concert which benefited select support personnel of the University.
Junior Chamber International (JCI) Manila is Asia's first and premier non-profit, leadership development organization which aims to provide opportunities that empower young people to create positive change for the development of the society.
The organization holds the prestigious event annually, recognizing outstanding teachers and outstanding student leaders nationwide.