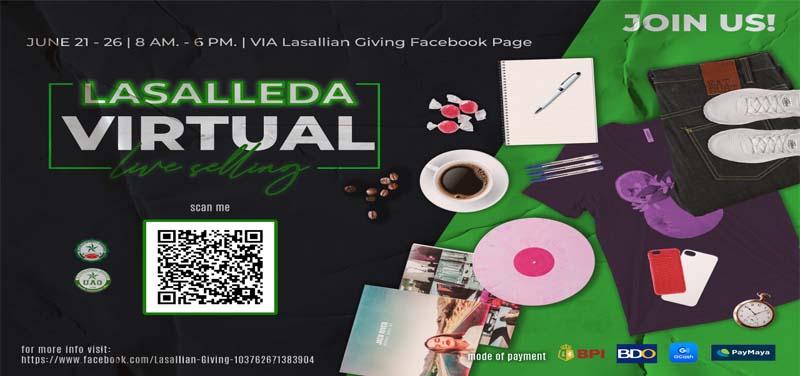 To foster unity, solidarity and support entrepreneurs, the DLSU-D community is organizing its first online bazaar entitled LaSalleDa: The DLSU-D Virtual Bazaar.
This online event will be held from June 21 to 26, 2021 via MS Teams, Zoom and FB Live (Lasallian Giving page).
The activity seeks to support the One La Salle Scholarship Endowment Fund and connect exhibitors and sellers to connect their brand to 10,000 students, 1,000 employees and 50,000 alumni.