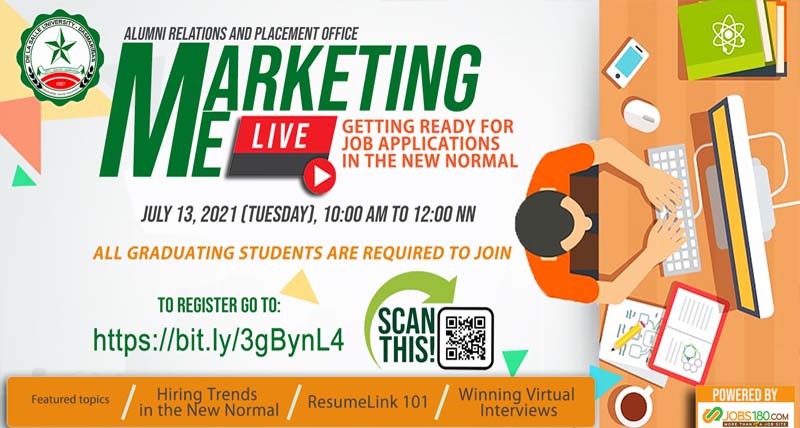 The Alumni Relations Placement Office is partnering up with Jobs180.com to conduct the Marketing ME Live career talk for graduating students.
Even amid the challenges of the pandemic, the ARPO is seeking creative ways to guide future Lasallian graduates in establishing their footing in the workforce.
Among these strategies is the Marketing Me Live event. It is an online career talk/ webinar that aims to give graduating students knowledge, skills, and the right mindset in preparing them for job/ career application and development in the new normal.
The event will be held on July 13, 2021, from 10 am to 12 pm.
Animo La Salle! 💚