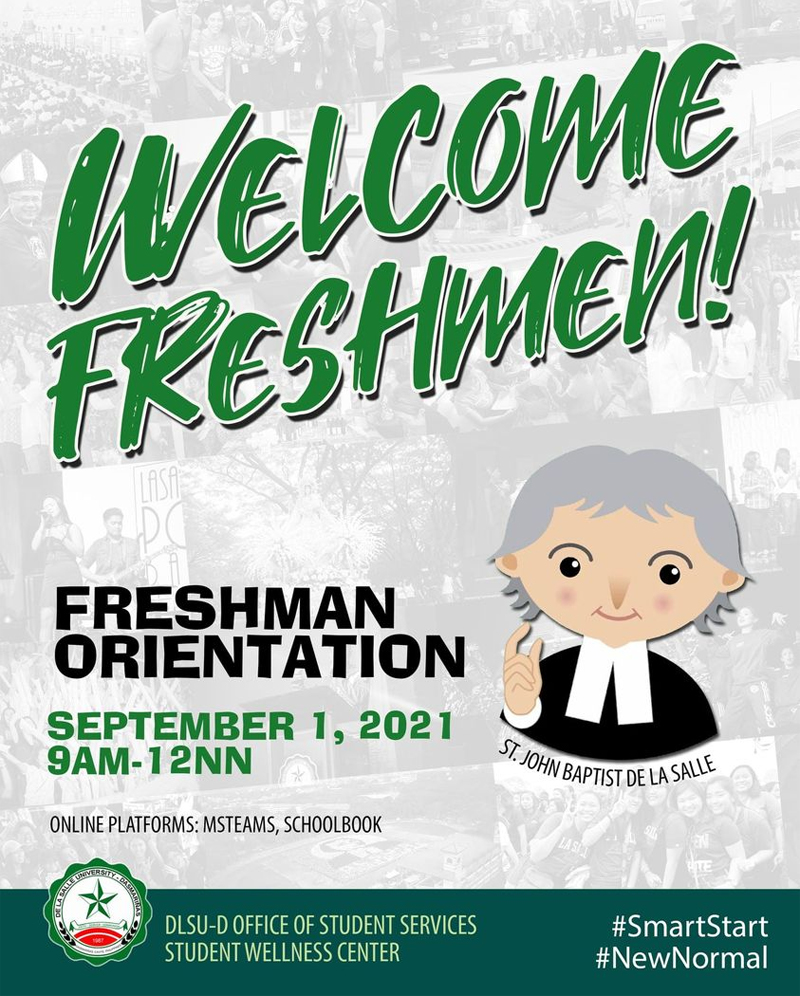 The Office of Student Services (OSS) and the Student Wellness Center (SWC) invites all incoming freshmen for a virtual orientation dubbed "Freshman Orientation 2021: #SmartStart #NewNormal" on September 1, 2021.
Get to know about DLSU-D's academic services and institutional policies, take a virtual glimpse of the campus sceneries , and learn about other opportunities that the University has in store for the new members of the Lasallian community!
Orientation Schedule:
Part I AM Session: 9:00am – 12:00nn via MS Teams Live
Part II PM Session: 1:00pm. – onwards via Schoolbook
Please stand by for event links.