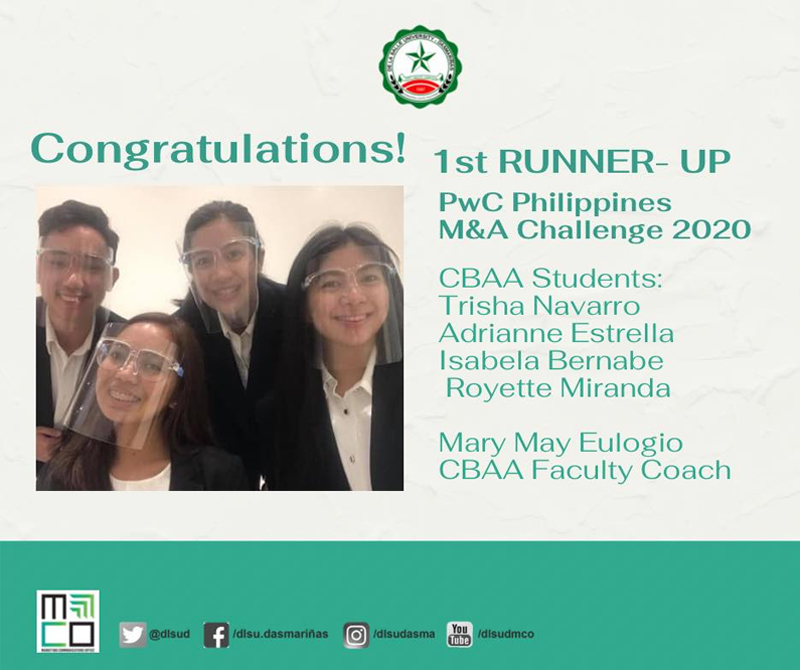 CBAA students Trisha Navarro, Adrianne Estrella, Isabela Bernabe, and Royette Miranda of Team TRAI Co bagged the 1st runner up award during the PwC Philippines M&A Challenge.
The competition, which ran from October to December 2020 tested Business students' ability to examine and analyze hypothetical proposed transactions, and advise hypothetical clients on how certain transactions would add value to their companies. The students competed in two rounds of competition which gauged their technical and soft skills in solving problems that may occur when dealing with a client during a corporate finance engagement.
Team TRAI Co was coached by Professor Mary May Eulogio.
Animo La Salle! ♥