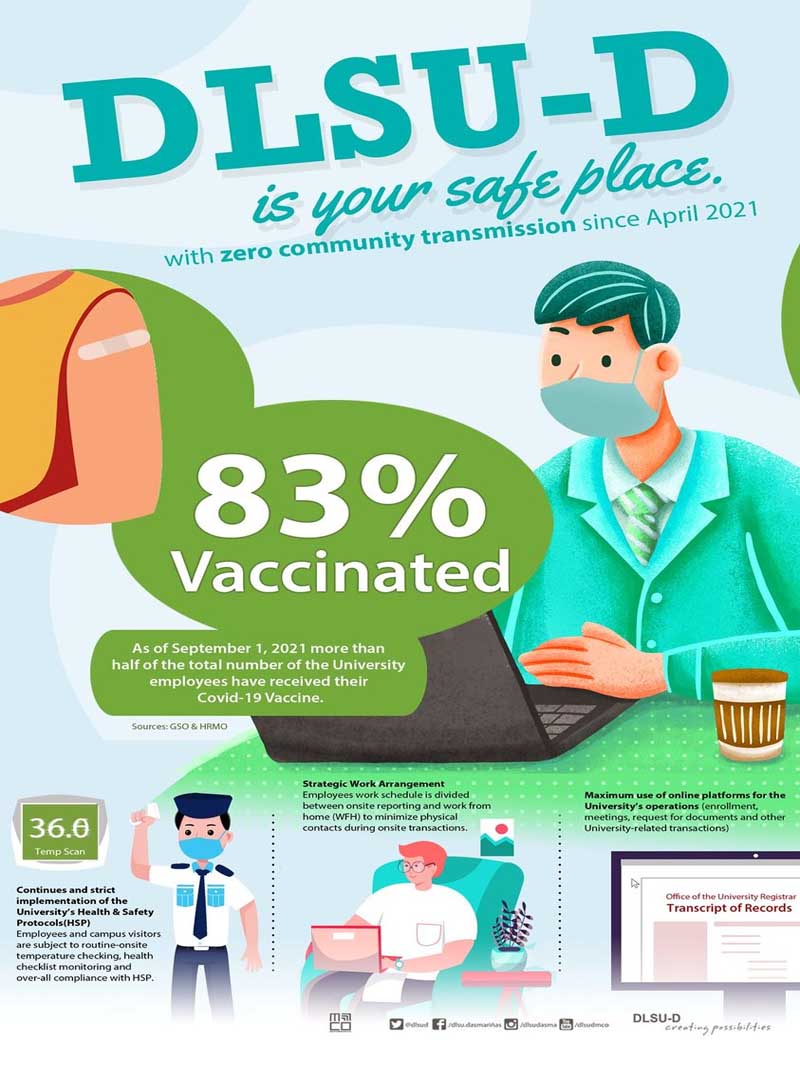 True to its commitment to ensure the safety of the Lasallian family, De La Salle University-Dasmariñas reported that as of September 1, 2021, 83 percent of DLSU-D employees have already been vaccinated.
It can be recalled that last July, the HRMO, in partnership with the De La Salle University Medical Center and local government of Dasmariñas carried out the first phase of the "Vacc tto La Salle Dasma: Lasalyano, Bakunado, Protektado" program, which seeks to protect DLSU-D workers from COVID-19 through inoculation. It followed up with the second phase in partnership with the LGU, DLSUMC and De La Salle Philippines.
The University also continues to implement stringent health and safety protocols for both employees and visitors that adheres to government set guidelines.
Apart from these measures, DLSU-D has adopted a hybrid work arrangement, dividing employees' schedule between on-site reporting and work from home set up. This minimizes physical contacts during on-site transactions.
The University has also maximized the use of online platforms in various aspects of its operations. This includes the use of online systems for enrollment, meetings, document requests, and other areas and learning and interaction.