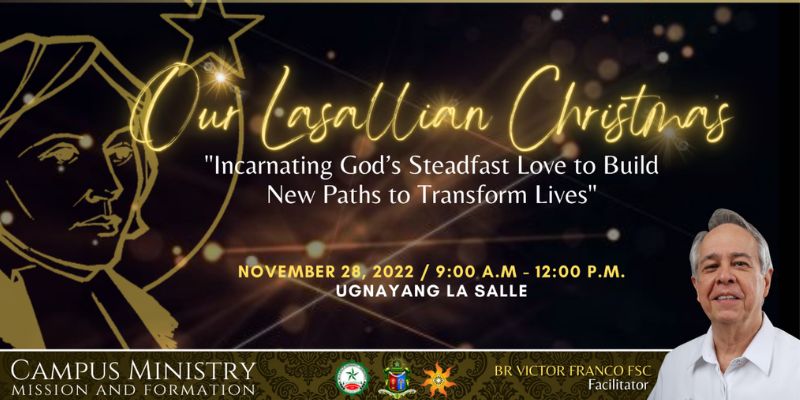 As Lasallians prepare for Advent, the community is enjoined to take time to reflect on the real meaning and spirit of Christ's birth amidst the current realities and struggles experienced during the pandemic.
"The crisis revealed that a large part of our human family is suffering, but we continue to receive God's providence such that we have survived and thrived. As a community, let us re-discover God's faithfulness through our INSTITUTIONAL ADVENT RECOLLECTION, with the theme, "Our Lasallian Christmas: Incarnating God's Steadfast Love to Build New Paths to Transform Lives," the Campus Ministry Office said in its message to the community.
The event will take place on November 28, 2022, from 9 a.m. – 12 p.m., at the Ugnayang La Salle. Br. Victor Franco FSC of the De La Salle Brothers will be the facilitator of the Advent recollection.
Registration will start at 8:30 a.m. Brewed coffee and water will be available during the activity. Bring your cup/mug.