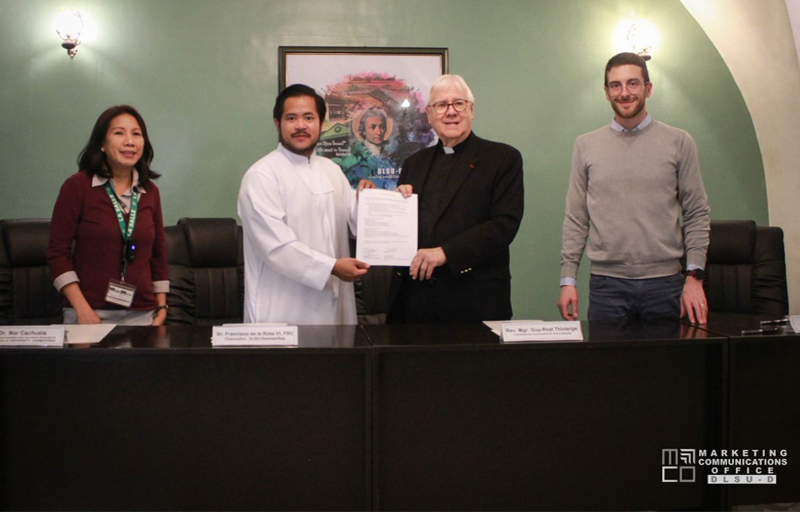 Third-year Broadcast Journalism students from De La Salle University - Dasmariñas (DLSU-D) met with officials from Gravissimum Educationis Foundation to discuss a two-year project entitled "Good Makes Headlines."
Held on April 25, Foundation Secretary-General Msgr. Guy-Real Thivierge and Communication Director Nicola Tomasoni met the participating students to orient them on the background of the Gravissimum Educationis Foundation, the scope of the project, and the importance of the collaboration to serve the betterment of the society.
"This is an opportunity for collaboration and also to represent the Filipinos in Vatican," DLSU-D Communications and Journalism Department Chair Nor Cachuela said.
The Project's Aim
The educational project, spearheaded by the foundation and the Dicastery for Communication in Vatican City, aims to upgrade a network of Catholic universities that "understands, explores, and promotes the universality of the church" through the integration of young students' voices that direct toward the common good."
"In a nutshell, we want to bring the Filipino Christian culture in Rome and through the Vatican Communication Media System to rest of the world," Thivierge said.
Currently, the pilot run of the project is participated by two universities from two countries: DLSU-D from the Philippines, and Christ University from India. – with reports from Aidem Almojano, Jerome Toledo, and Hazel Laplana .
Animo La Salle! ♥