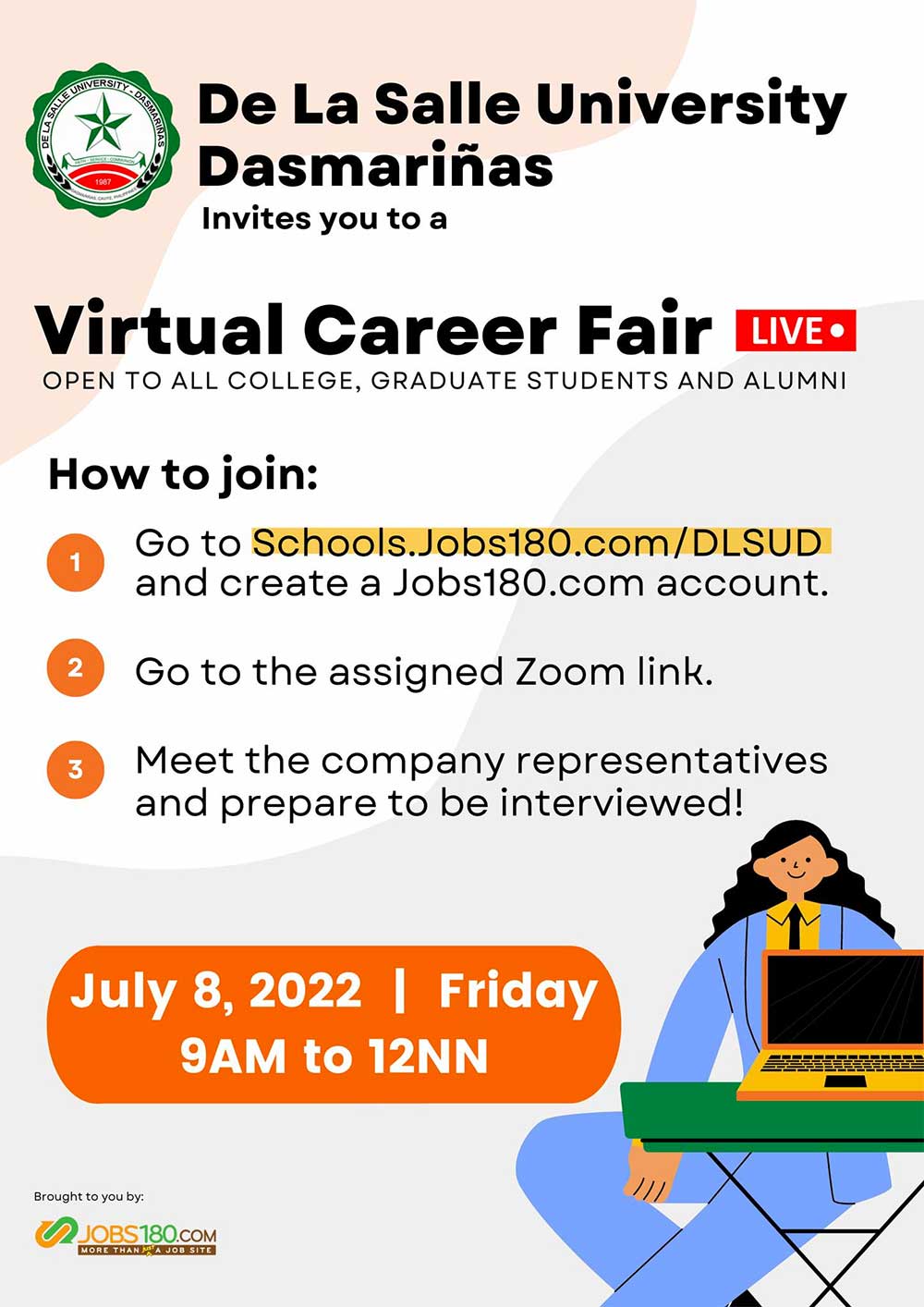 The Alumni Relations and Placement Office is inviting all college, graduate students and alumni to the Virtual Animo Job Expo on July 8 from 9 am to 12nn.
The virtual career expo will provide opportunities for both graduating students / job applicants and companies representatives to meet virtually for company presentations, job applications, and online interviews.
How to join:
Go to  https://schools.jobs180.com/DLSUD and create a Jobs180.com account
Go to the assigned Zoom Meeting Link
Meet the company representatives and prepare to be interviewed.
This is brought to you by Alumni Relations and Placement Office (ARPO) in partnership with Jobs180.com.