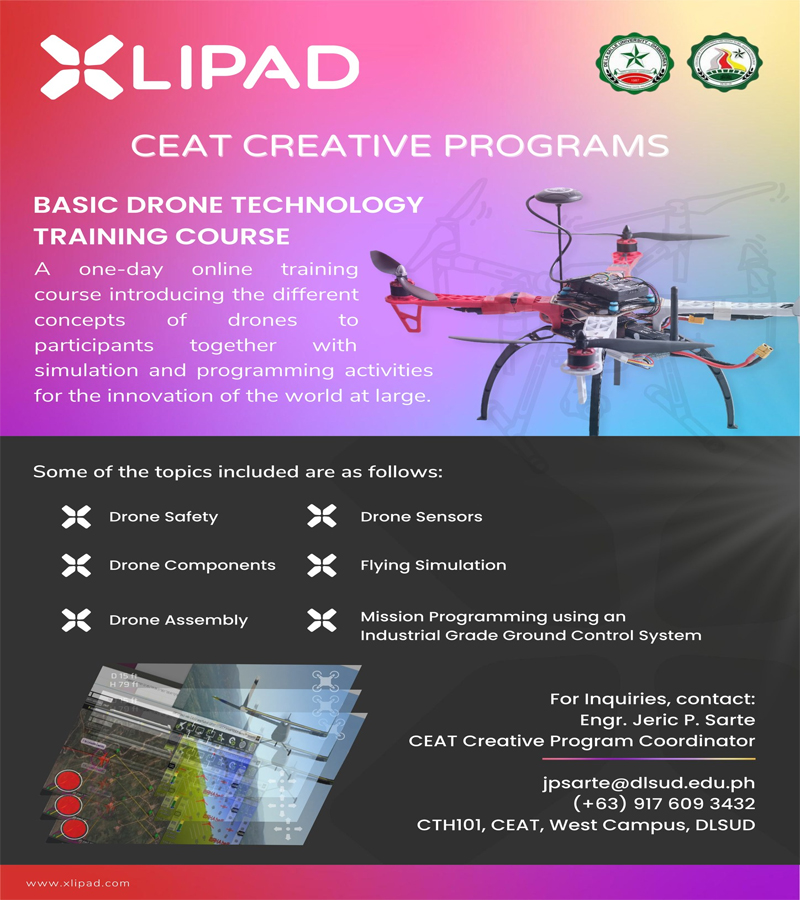 DLSU-D's College of Engineering, Architecture, and Technology (CEAT) offers BASIC DRONE TECHNOLOGY TRAINING COURSE, a one-day online course which introduces participants to various Drone concepts along with simulation and programming activities.
The course specifically includes topics on drone safety, drone components, drone assembly, drone flying simulation, drone sensors, and programming using an industrial grade ground control system.
The program starts JULY 16, 2022, for a registration fee of Php2,500. To register, click the link below.
For more inquiries, contact:
Engr. Jeric P. Sarte
CEAT Creative Program Coordinator