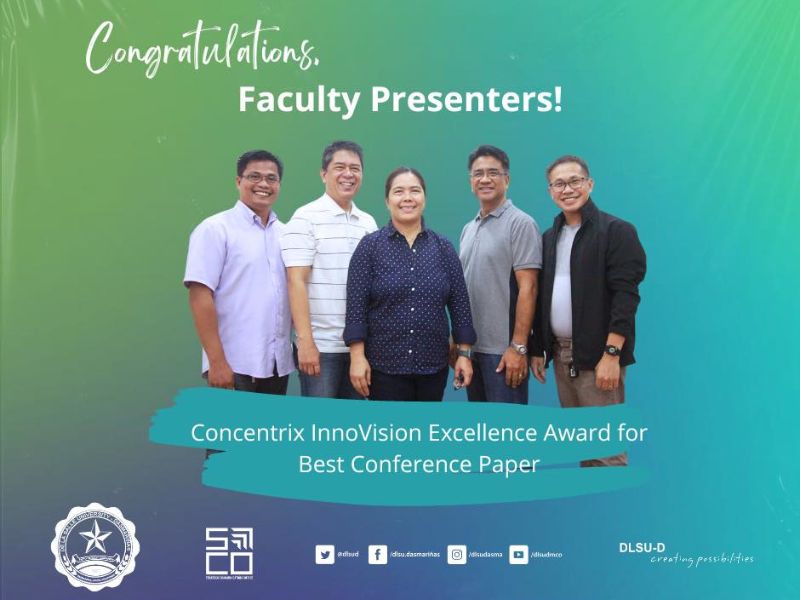 Faculty members from De La Salle University-Dasmariñas' Social Sciences and Humanities Department have been awarded the Best Conference Paper at the International Tri-Conference: ICODeL 2023, ISEAC 2023, and ASEANale 2023, for their outstanding contribution titled "Pandemic in Retrospect: Assessing Students' Evaluation of Distance Education During the COVID-19 Pandemic."
The esteemed team, comprising Dr. Maria Virginia Aguilar, Loreto Camiloza, Dr. Edwin Lineses, Dr. Rommel Mazo, and Roland Lorenzo Ruben, presented a comprehensive research study delving into the experiences of students during the COVID-19 pandemic and their engagement with distance learning. The study meticulously examined students' readiness, engagement, and performance within the context of remote education, while also evaluating the university's support for both academic and non-academic concerns.
The International Conference on Open and Distance eLearning (ICODeL) serves as a biennial global platform for experts in Open and Distance e-Learning (ODeL), initiated in 2012 to facilitate the exchange of insights among distance education and e-learning scholars, practitioners, and policymakers. ICODeL offers a space to share experiences, engage in reflective discussions, and collaboratively chart new avenues and prospects for ODeL in the realm of education development.