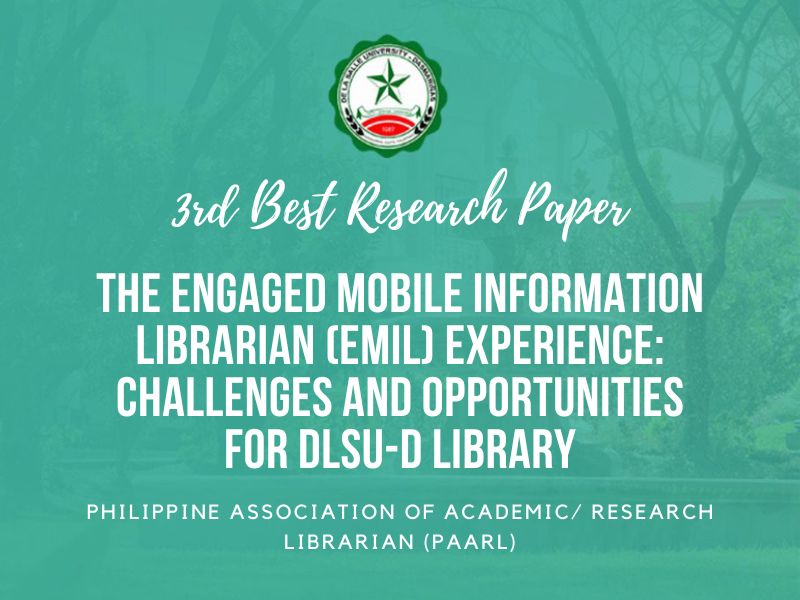 A research paper on the Aklatang Emilio Aguinaldo - Information Resource Center's (AEA-IRC) "EMIL" was recognized by the Philippine Association of Academic/ Research Librarian (PAARL).
The study, entitled "The Engaged Mobile Information Librarian (EMIL) Experience : Challenges and Opportunities for DLSU-D Library" was the authored by Mae Lyn Baron, Ethel Torres, Dr. Sonia Gementiza and Mary Ann Salvador, and was adjudged as the 3rd Best Research Paper by PAARL.
The formal awarding ceremony will be held during the 50th PAARL General Assembly on January 27, 2023 at Far Eastern University-Manila.
EMIL is a live chat online platform and one of the University Library's communication channels embedded in its website, to provide assistance to its clients composed of students and faculty. It was introduced in the middle of the School Year 2019-2020 and was featured in one of the Strategic Communications Office's (SCO) "DLSU-D Cares" campaigns.
Animo La Salle! 💚