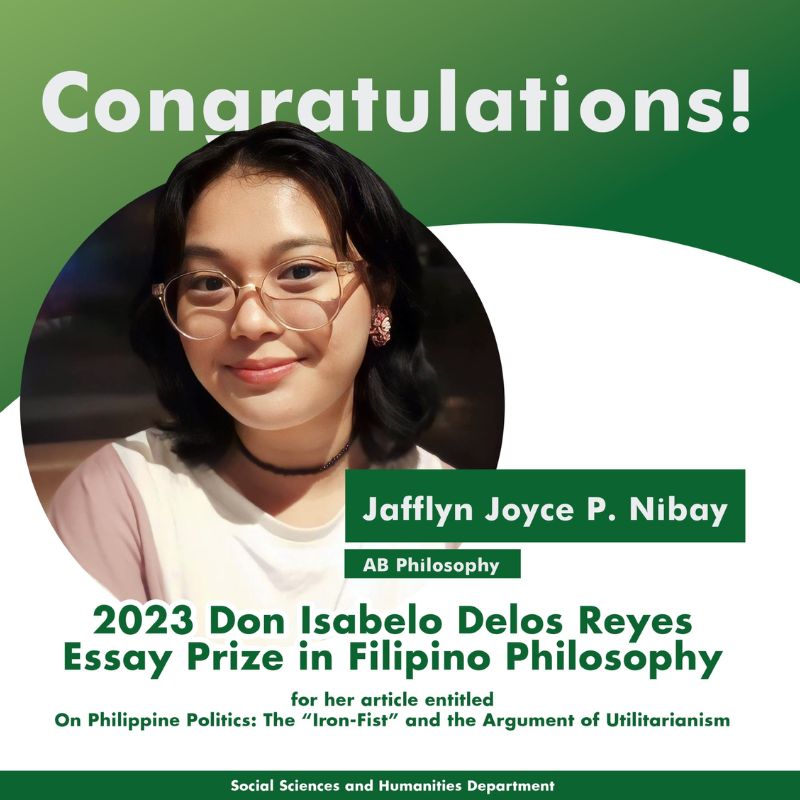 AB Philosophy student Jafflyn Joyce Nibay was awarded the 2023 Don Isabelo Delos Reyes Essay Prize in Filipino Philosophy for her paper entitled "On Philippine Politics: The Iron-Fist and the Argument of Utilitarianism."
The award was given to Nibay during the Union of Societies and Associations of Philosophy in the Philippines' 3rd Biennial Summit held from June 1 to 3, 2023 at Saint Louis University, Baguio City.
"This is a great achievement for Ms. Jafflyn Nibay since the award is given only to those who can produce high-quality academic papers. This is undeniable proof that her grasp of philosophy is also something she can effectively communicate in written form. We are so proud of Jafflyn and we know that this is just the beginning of her many future achievements," College of Liberal Arts and Communication (CLAC) Associate Dean Evelyn Perez said.
Animo La Salle! 💚