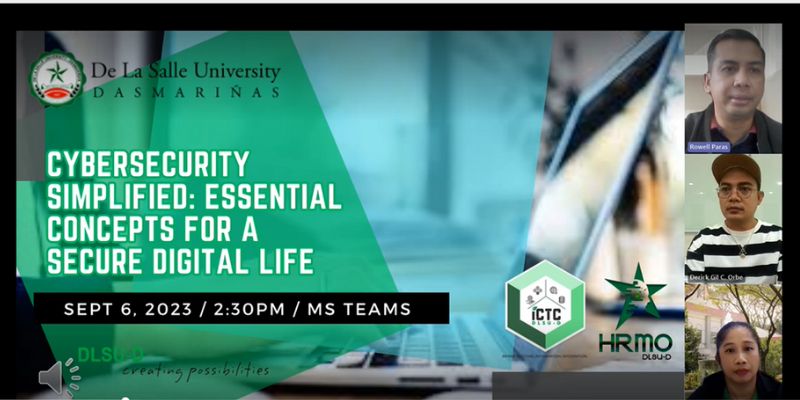 The Information and Communications Technology Center has concluded a successful webinar entitled "Cybersecurity Simplified: Essential Concepts for a Secure Digital Life" as part of its regular ITrain series.
The webinar enlisted the expertise of ITD faculty Marivic Mitscheck who shared valuable tips to protect oneself from cyber attacks such as hacking and scamming, and other new information about data protection.
"This project aims to equip our Lasallian community with up-to-date knowledge and tips on information technology, which will be invaluable as you embark on your school and work activities," Derick Gil Orbe, ITrain series head explained.
He added that there will be more future trainings on different subjects that will benefit both the students and faculty that are being planned by the Center. The ITrain series is a project held in partnership with the Human Resource Management Office.