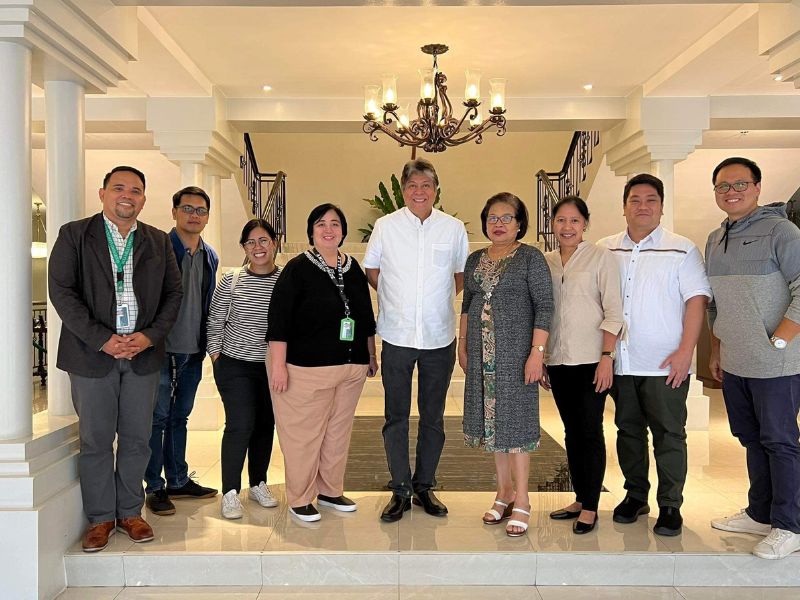 Administrators of De La Salle University-Dasmariñas met with lawyer and former Senator Francisco "Kiko" Pangilinan regarding a potential collaboration for the University's agripreneurship, farm tourism, and Bahay Pag-asa programs.
The former lawmaker owns Sweet Spring Country Farm in Alfonso, Cavite, and is a staunch advocate of sustainable farming.
The University was represented by Vice President for Internationalization and External Affairs Dr. Sonia Gementiza, Vice President for Mission and Formation Jose Ritche Bongcaron, Assistant Vice Chancellor for Academic Services Dr. Twinkle Amparo, College of Tourism and Hospitality Management (CTHM) Dean Paul Notorio, College of Business Administration and Accountancy (CBAA) Dean Dr. Elma Mallorca, and Linkages Director Dr. Christian George Franciso.
"It will center on the agripreneurship program of CBAA and farm tourism program of CTHM," Dr. Franciso said, adding that the potential collaboration will open opportunities for Lasallians to have their on-the-job training and laboratory at the Sweet Spring Country Farm.