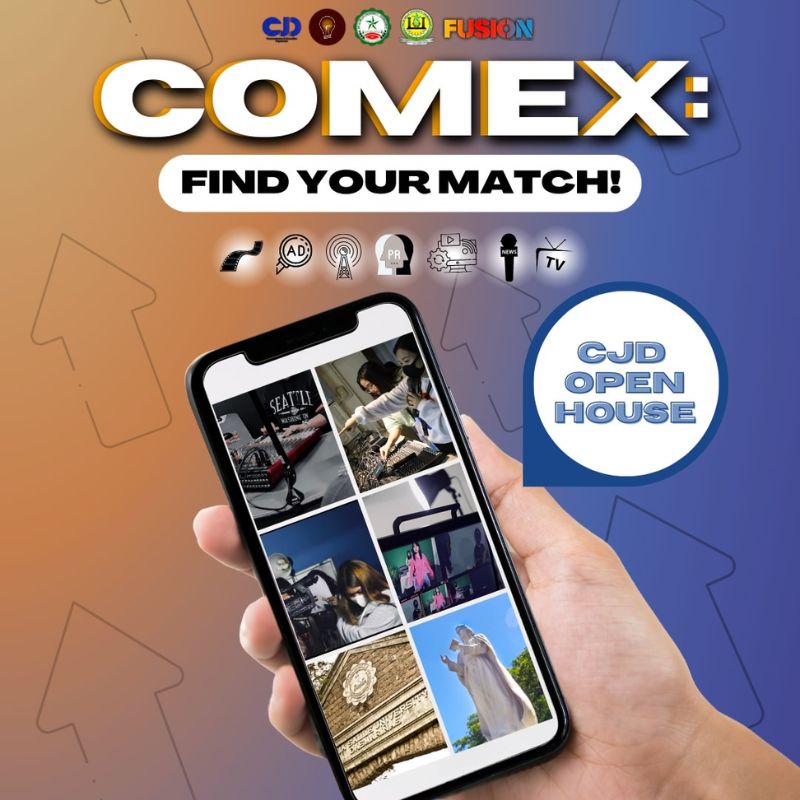 The Communication and Journalism Department (CJD) and the Communication Program Council (CPC) are inviting Senior High School students to participate in the COMEX! Meet Your Match open house event on May 20, 2023.
The event seeks to inspire SHS students who are seeking to pursue a career in the media industry.
"We invite you to come and experience our state-of-the-art facilities, unleash your inner skills and discover a wide range of programs that the Communication and Journalism Department offers," the CJD said in their invitation.
The event will happen at the Tanghalang Julian Felipe and will be open to all, free of charge.
Pre-register with the link below: