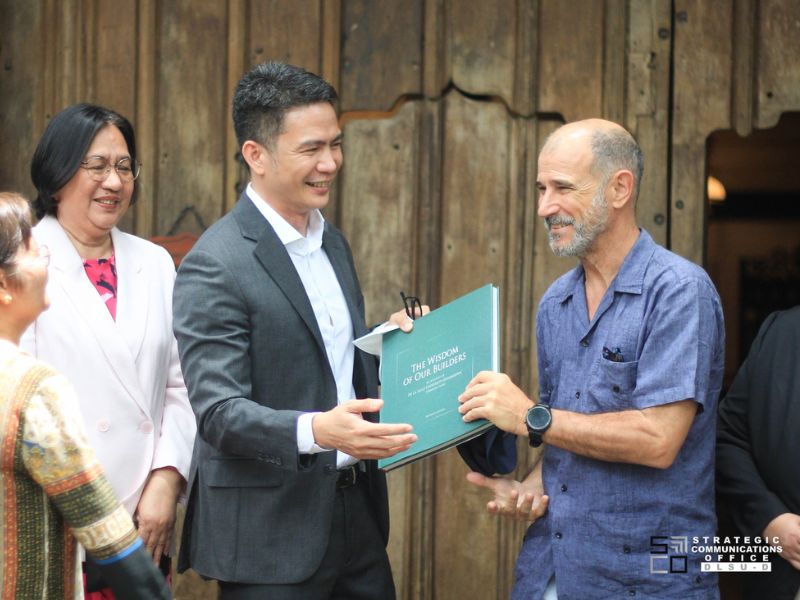 De La Salle University-Dasmariñas (DLSU-D) recently welcomed Spain's Ambassador to the Philippines Miguel Utray Delgado, to Museo de La Salle.
The Spanish Ambassador was accompanied in his visit by the Chairman of the National Historical Commission of the Philippines (NHCP) and the University's former Assistant Vice-Chancellor for Research, Dr. Emmanuel Calairo.
During his tour of the Museo, Ambassador Utray Delgado enjoyed the remarkable collection of antique family heirlooms from furniture, decorative objects, and artwork that were part of the Ilustrado lifestyle.
Apart from their stop at the Museo de La Salle, the Spanish envoy and the NHCP team also toured several historical sites in the province of Cavite. Among the places visited were Emilio Aguinaldo Shrine, Mary Magdalene Parish, Emilio Aguinaldo Shrine (again), and Our Lady of Pillar Parish. As part of their continued tour, they are also scheduled to visit various significant sites in Silang and Tagaytay.
The visit emphasized the shared history and cultural connections that exist between the Philippines and Spain. It also reinforces the University's commitment to fostering international cooperation, partnerships and promoting the preservation of cultural heritage.