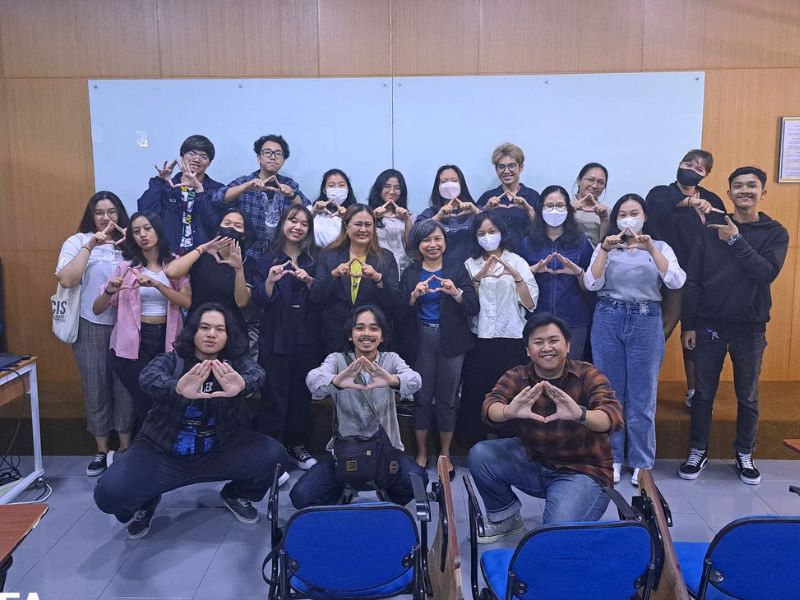 Communications and Journalism Department (CJD) faculty member Isolde Valera recently returned from her successful faculty exchange stint at the University of Atma Jaya Yogyakarta, Indonesia.
As an expert on Communications and Sociology, Valera handled international classes for intercultural communication, mass communication, and organizational communication, as well as facilitated leadership and communication training for faculty and staff focused on Diversity. Valera also talked about developing communication skills for managing conflict using Philippine and global perspectives.
During the Faculty Exchange Program, Valera not only shared her expertise with the students and faculty of UAJY. She also learned from their colorful heritage through a Batik-making cultural tour and cultural immersion.
"CJD's primary goal is to revive and strengthen the faculty exchange program with partner institutions like UAJY for synergy, knowledge sharing, collaboration and cooperation. Ms. Valera successfully identified initiatives that can bring mutual benefits to both DLSUD and UAJY," CJD Chair Dr. Nor Cachuela said.