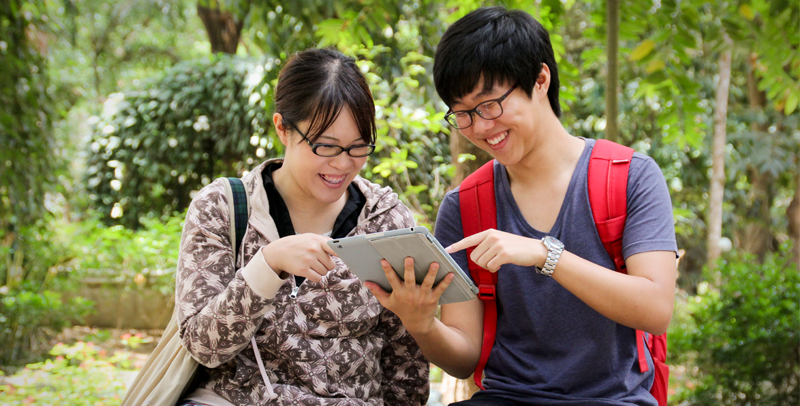 There are many reasons why professionals choose to enter De La Salle University-Dasmariñas' Graduate Studies programs. It is a surefire way to stay ahead of the pack in the competitive job market as it provides more insight and expertise into one's field of specialization. Graduate studies take the students a step higher with more advanced learning through sharing and research.
Expertise from experienced faculty members
DLSU-D professors challenge graduate students with intellectual and practical activities that inspire them to master theories and apply them to their industries in innovative and creative ways. Faculty members facilitate discussions while providing key insights from their own experiences in the industry and the academe for a fuller grasp on topics.
Complete facilities
With a 27-hectare campus and complete range of facilities from libraries, laboratories, sports and event venues, graduate students have access to everything they need to maximize their learning experience in DLSU-D.
Online Platform
To make it more convenient for graduate students, DLSU-D Graduate Studies utilizes the DLSU-D Schoolbook, an online platform where students and faculty can have lessons, and submit coursework and start forums for discussions.
Comprehensive Curriculum
With programs approved by the Commission on Higher Education, DLSU-D Graduate Studies has crafted curricula that is tailor fit to answer the needs of the students. With subjects that will help them advance their careers, graduates of DLSU-D can attest to the impact of the University's graduate programs on their growth.