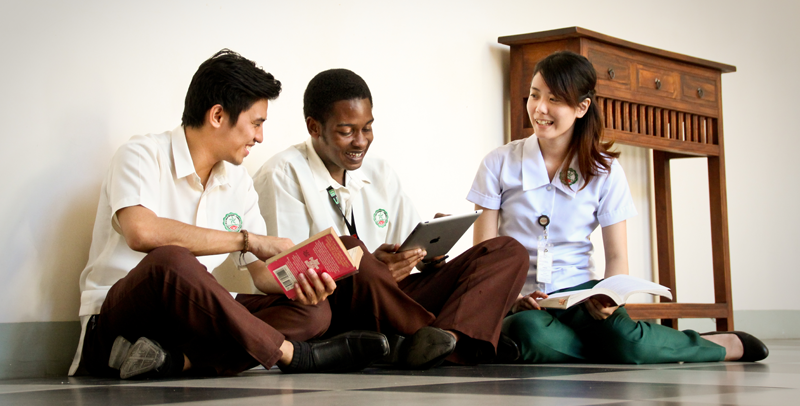 Step into the campus and be transported into the green paradise that is De La Salle University-Dasmariñas. Find out why Lasallians make it a motto to make green greener and why the Lasallian brand of education speaks volumes about the quality of graduates that the University produces.
Creating Possibilities
DLSU-D has made the phrase "Creating Possibilities" its battle cry for the better part of its existence because it believes in empowering students, faculty and staff to create opportunities for themselves and for others to become catalysts for positive change.
Center of Excellence
Lasallian programs have earned certifications from the Commission on Higher Education as Centers of Excellence and Centers of Development for adhering to world class standards in the delivery of their curricula.
Education with a heart
Its not just about Academics. DLSU-D trains students to become active agents of development in the community through its institutionalized community extension programs. With the belief in educating the next leaders of the nation, De La Salle University-Dasmariñas incorporates the values of faith, zeal and communion among all members of the Lasallian community.
Resources at your disposal
Students have access to all the resources they need to enrich their learning and complete their requirements. From books, journals, online databases, and even online classes through the DLSU-D Schoolbook, students can enjoy accessible and convenient research experience at the University. With an Olympic-sized pool, regulation-standard track and field, covered courts, auditoriums and event venues, students have free use of the University's facilities for their activities.
Green Campus
With close to 1,500 different species of trees that surround the campus, and areas like the Botanical Garden, DLSU-D offers students a different atmosphere from a mere classroom to classroom set up. The period inspired buildings named after renowned figures in Cavite history transports visitors to a different era. There's no wonder, DLSU-D has earned the honor of being the top university in the Philippines in terms of sustainability.