---
Responding to the invitation of the Philippine Lasallian family and mindful of the need to live out Agenda No. 14 of the Brother President, DLSU-D's official local vocation team intends to partner with the De La Salle Brothers, primarily in creating opportunities in the community towards pastoral accompaniment and appreciation of Lasallian vocations in general, and Vocation to the Brothers in particular.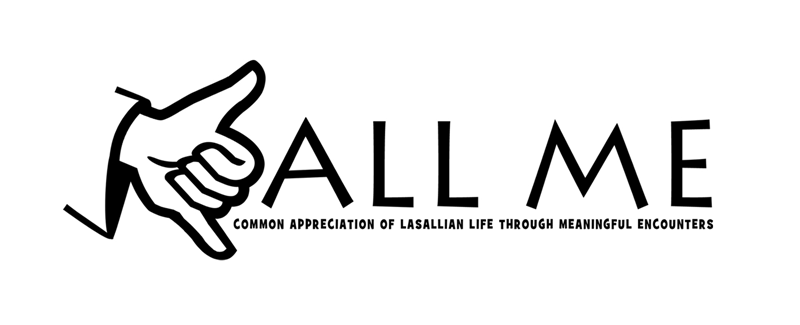 This program is DLSU-D's way of affirming the message of the Institute as it moves toward the celebration of the "Tercentenary of our Holy Founder's completion of his earthly journey", which is also declared as Year of Lasallian Vocations.
"C.A.L.L. M.E." stands for: Common Appreciation (of) Lasallian Life (through) Meaningful Encounters. As such, "CALL ME" is an invitation to both respond to a call and accompany those who are responding to a call. For the latter, this team shall play a vital role.
Together and by association, DLSU-D's vocation team shall be responsible in providing a Vocation pastoral accompaniment by crafting and implementing programs and activities with a clear "vocation discernment direction" – in partnership with the different stakeholders in the community - meant to enrich and sustain the members of the DLSU-D community in living out of their respective Lasallian vocations and encourage young men in considering embracing the Brother's Vocation.
Composition:
Composed of the following members, the team is under the Office of the President, a direct initiative to carry out of the President's Agenda No. 14:
Residencia De La Salle Vocation Coordinator - Br. Abet King Pia FSC
Dean, Office of Student Services
Department Chair, Religious Education Department
Director, University Lasallian Family Office
Director, Campus Ministry Office
Director, Lasallian Community Development Center
Signum Fidei Coordinator
Representative, DLSU-D High School
Moderator: PMO Director
Responsibilities:
To gather as a faith-community to pray for Lasallian vocations;
Be involved in the vocation ministry of the Lasallian East Asia District through De La Salle Philippines when needed - either individually as a member or as a team when necessary;
Meet regularly (meeting schedule could be determined by the members themselves) to tackle matters related to vocation whether to plan, initiate, monitor or evaluate vocation programs/activities;
Work in partnership with the National Vocation Director of the De La Salle Brothers