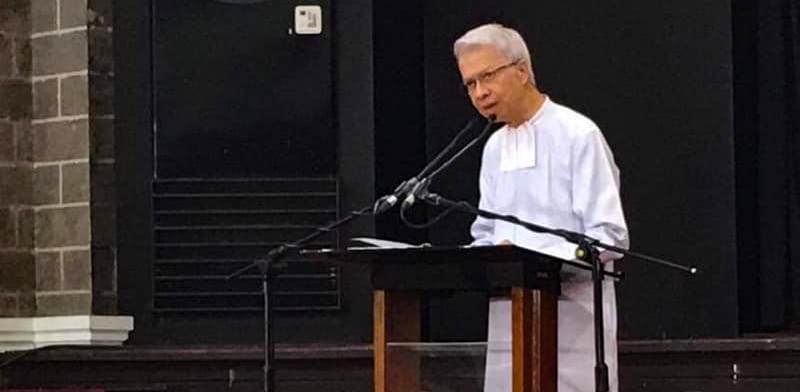 Brother President Gus Boquer, FSC, EdD addressed Lasallian faculty members and shared the future thrusts of the University with the opening of the new schoolyear.
During the annual Faculty Assembly, Br. Gus shared his reflection on the mission of DLSU-D as a Lasallian institution and underscored the five core principles of Lasallian schools to provide quality education among the students.
As Br. Gus expressed his gratitude to members of the faculty for their continued support for the University's goals, he reminded them to always incorporate the Lasallian principles in their work. This includes faith in the presence of God; concern for the poor and social justice; delivering quality education; giving respect for all persons; and promoting an inclusive community.
Br. Gus also announced plans of the global Lasallian community for the Tercenterary of the death of St. John Baptist de La Salle. On the Philippine front, the main priority is the establishment of a 28-hectare Botanical Garden that is expected to set the template for all sustainable botanical gardens in the country.
He also reiterated the University's strong commitment against oppression amid challenges being experienced by key personalities from the institution amid political conflict.