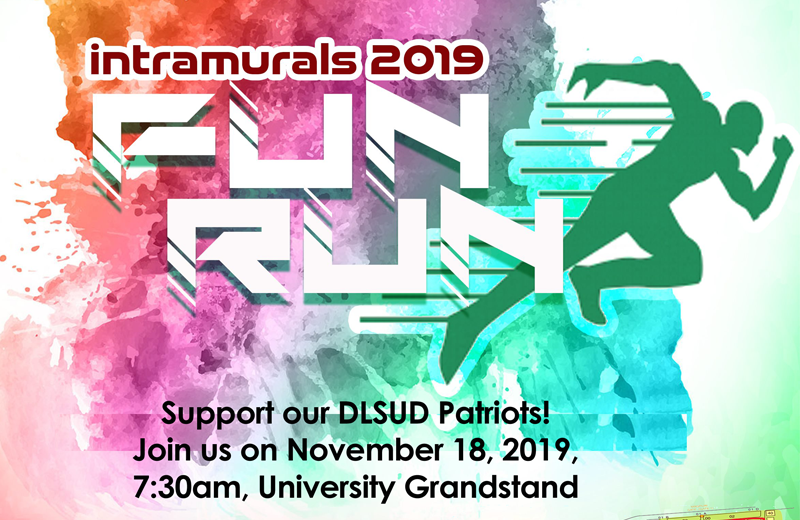 The Sports Development Office and Physical Education Department are staging a fun run on November 18, 2019 at the University Grandstand. The event will be part of the Intramurals which will happen during the Students' Week from November 18-23.
The event, with the theme Color Run, is a fundraising event to finance the athletes' formation and recollection activities. The event also seeks to improve the provisions for athletes' nutrition.
The fun run is called Color Run because at certain points of the trail, runners will be splashed with specific colors as a marker of the stages they have completed in the race.
Since the event is part of the Intramurals, it will be part of the overall score and standing of the different colleges. Based on the mechanics, students' participation will entitle them to one SEP stamp from the SDO.
Mechanics
Fill out the   registration form.
Proceed to the Accounting Office for the payment of Registration Fee of P200.00.
Present the receipt to SDO for recording purposes and for the releasing of race numbers.
Wear your College Color/Shirt.