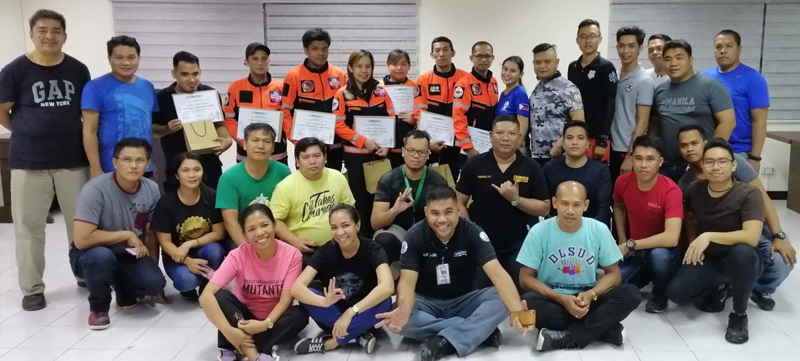 In an effort to improve the emergency preparedness of DLSU-D community, the General Services Office forged a tie up with Metro Manila Development Authority (MMDA) for the training on Earthquake and Landslide Search and Rescue Orientation Course (ELSAROC).
There are 23 graduates of the two-day training coming from the sectors of security, housekeeping, employees, students, and alumni. The first Batch of ELSAROC graduates called their class Unang Lahi Class of 2019.
The course covered theories and actual applications on Hazards and Disaster Management, Search and Rescue in Collapsed Structure, Search and Rescue Techniques, and Extricating and Caring for Victims of Collapsed Structures. The ELSAROC training was also a project of Lasallian Emergency Action and Disaster Risk Reduction and Management, a student auxiliary organization under the General Services Office. The course was made possible in partnership with Combined Blue Dragon Security Agency and De La Salle Dasmariñas Alumni Association, Inc.