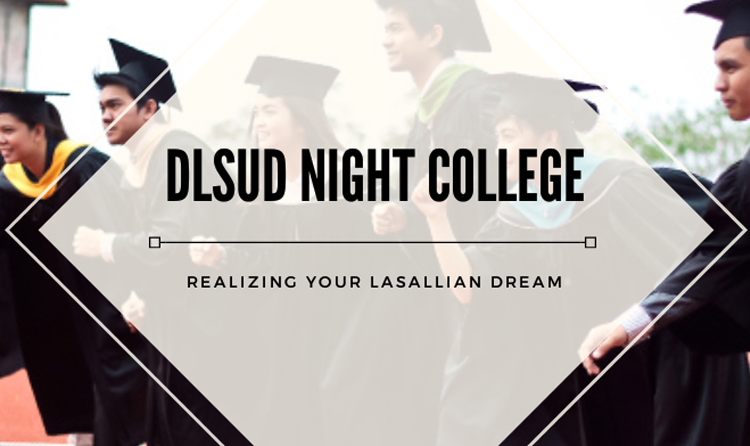 The DLSU-D Night College will be offering scholarships for BS in Multi Media Arts starting SY 2019-2020 and is now looking for qualified candidates for this program.
Criteria and requirements are listed below. Interested applicants can download and print (in long bond, please do not shrink) this application form and attach the requirements listed and submit to the DLSU-D Night College Office, LDH106.
CRITERIA
Individuals selected for the scholarship must be:
A resident of the Province of Cavite;
18 years old and above;
A high school/senior high school graduate with a Grade Point Average of not less than 85%;
Skilled in Drawing/Drafting
A permanent or probationary employee at the time of enrollment;
Minimum wage earner or low-income individual;
An individual with a good sense of time management and drive to succeed and;
Able to pass the De La Salle University – Dasmariñas entrance examination.
REQUIREMENTS
Applicants for scholarship should be able to provide the following documents:
Form 138 (high school report card) or ALS Certificate
Certificate of Good Moral Character
Birth Certificate (with NSO Authentication)
Certificate of Employment
Certificate of Non-Filing of Income Tax
Health Certificate
Certificate of Indigence
Letter of Endorsement from School(Teacher, Principal) or Parish (Priest, Deacon, Pastor) or Public Servant (Barrio Captain, Mayor) or Head of civic organization (President, Chairman)
Picture of house.