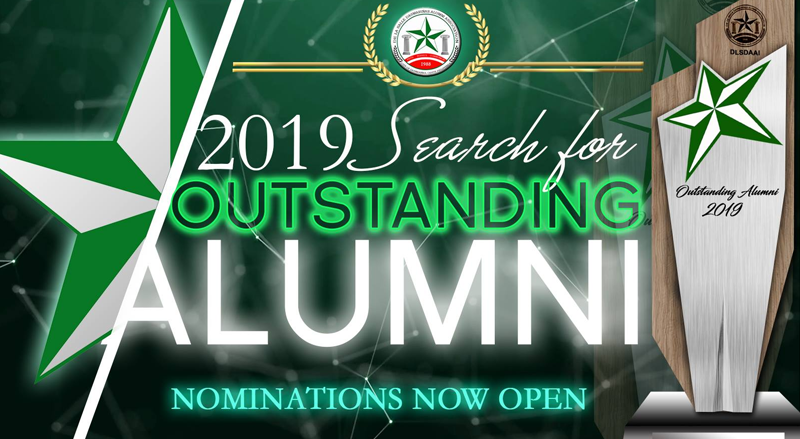 The De La Salle Dasmarinas Alumni Association, Inc. (DLSDAAI) has announced that nominations for the 2019 Search for Outstanding Alumni is now open.
The search is open to all bona fide members of the DLSDAAI (graduates of the former Emilio Aguinaldo College 1987-1979 and DLSU-Dasmariñas 1988 onwards) who demonstrated excellence in their chosen career and whose outstanding contribution to the University, community or nation brought extraordinary credit to the University and the Association.
In order to be eligible for the award, a nominee must a) be a bona fide alumnus/alumna of De La Salle University – Dasmariñas; b) have achieved an extraordinary distinction and success in his/her field of endeavor; c) have received national or international distinction; d) have achievements that brought credit to De La Salle University-Dasmariñas; e) have records of remarkable accomplishment and /or service to the community and f) not have pending case or have been convicted with any criminal case.
To nominate, fill out the online form https://goo.gl/forms/kSbAYlFYBrIEGEaf2 or download the official form via http://bit.ly/AlumniAwardsNomination2019 and email to alumniawards@dlsud.edu.ph
For more information, follow the De La Salle Dasmarinas Alumni Association on Facebook: dlsdaa.dlsud or contact them via trunkline: Cavite +63 (46) 481.1939 local 3036 Manila +63 (2) 8779.5180/ Telefax: (+6346) 4811933