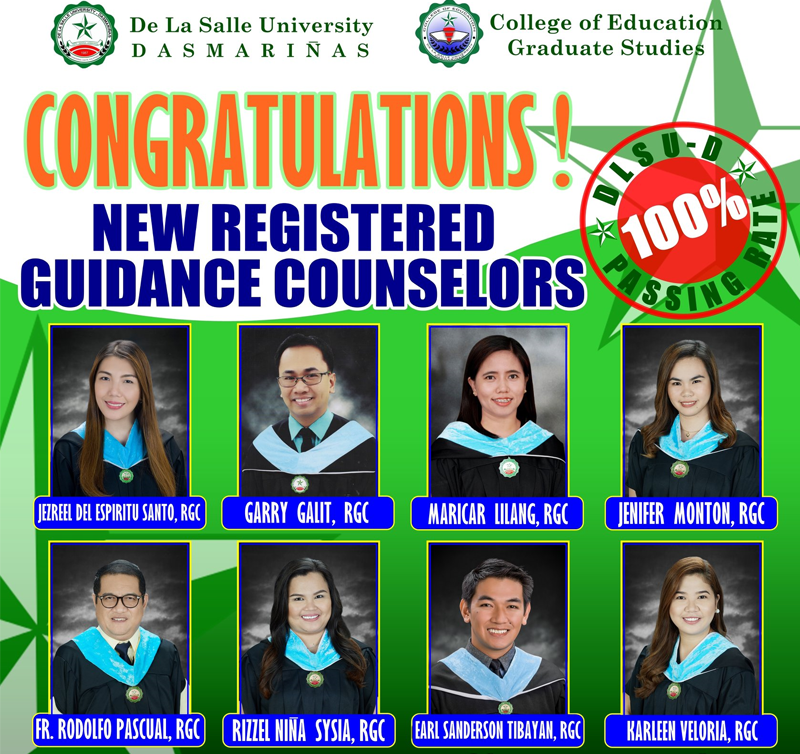 The College of Education Graduate School is proud to announce its 100% passing rate during the recently held Board Exam for Guidance Counselors from August 28-29, 2019. With eight passers out of eight takers, the University easily surpassed the 62.445 percent national passing rate, a significant achievement for the program.
List of Passers
DEL ESPIRITU SANTO, JEZREEL
GALIT, GARRY
LILANG, MARICAR
MONTON, JENIFER
PASCUAL, FR. RODOLFO
SYSIA, RIZZEL NIÑA
TIBAYAN, EARL SANDERSON
VELORIA, KARLEEN
Animo La Salle!