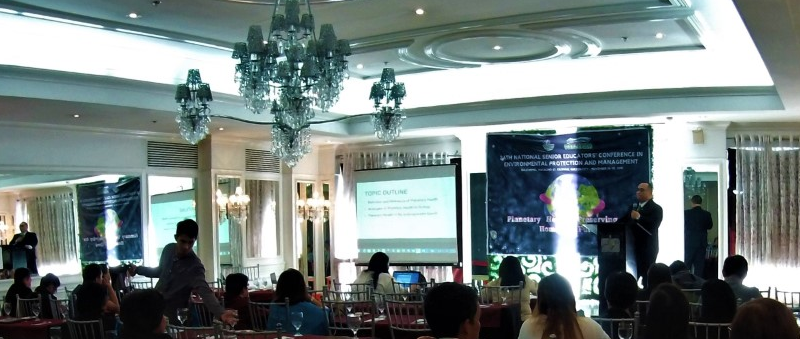 CSCS faculty Dr. Arnold B. Fonollera represented DLSU-D during the 24th National Senior Educator's Conference on Environmental Protection and Management at the Sulo Riviera Hotel in Diliman, Quezon City.
Dr. Fonollera was among the plenary speakers who discussed the emerging concept of "Planetary Health" in the context of Biology to the officers and members of the Philippine Association of Tertiary Level Educational Institutions in Environmental Protection and Management (PATLEPAM). PATLEPAM partnered with the Department of Environment and Natural Resources to organize the event.
Representatives from higher education institutions gathered to discuss efforts and coordinate actions on integrating Planetary Health methodologies and strategies in the academic curriculum. This includes best practices and researches on the restoration of the planet and development of resilience with the goal of sustainable development.