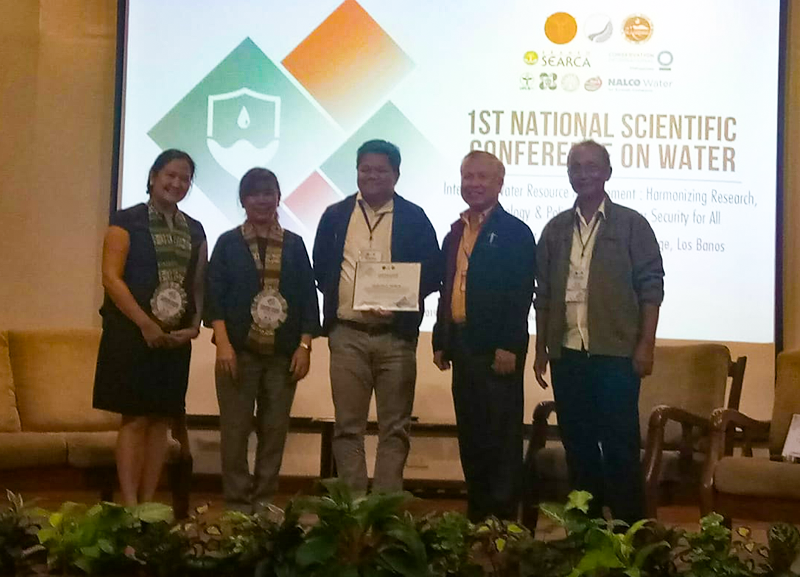 Chart another victory for DLSU-D researchers. The study conducted by DLSU-D High School Vice Principal and Biological Sciences Department Professor Marlon Pareja was recognized as Best Research Paper at the first National Scientific Conference on Water in the Philippines.
The event was organized by the Interdisciplinary Research Committee on Water of UP Los Banos, and was co-sponsored by the UPLB, SEARCA and Department of Science and Technology.
The conference was attended by over 200 researchers, scientists, government officials, as well as private sector representatives. One of the main objectives of the event was to gather experts to develop an integrated water management program for the country.
During the event, Pareja's paper, entitled "Water footprints of Filipino agricultural products and its impact to water management" bested more than 50 scientific papers presented at the conference.
Based on the abstract, the study sought to quantify how food consumption patterns influence water requirements in the Philippines using water footprint methods and showed that changing consumption patterns may potentially become one of the main causes of water scarcity. At the end of the study, the research recommended "greenwater" and "graywater" management and the improvement of agricultural resources and technology, especially with the effects of climate change.
It further recommended the recognition of water scarcity as a major threat to sustainable development alongside population growth and externalities of uncontrolled economic growth.
"Our food consumption and lifestyle affects our water supply because each product needs water to be produced (water footprint), with the Philippines as most vulnerable to climate change and Regions 3,4 and NCR now experiencing water shortage, each of us can contribute by changing our lifestyle," Pareja said.