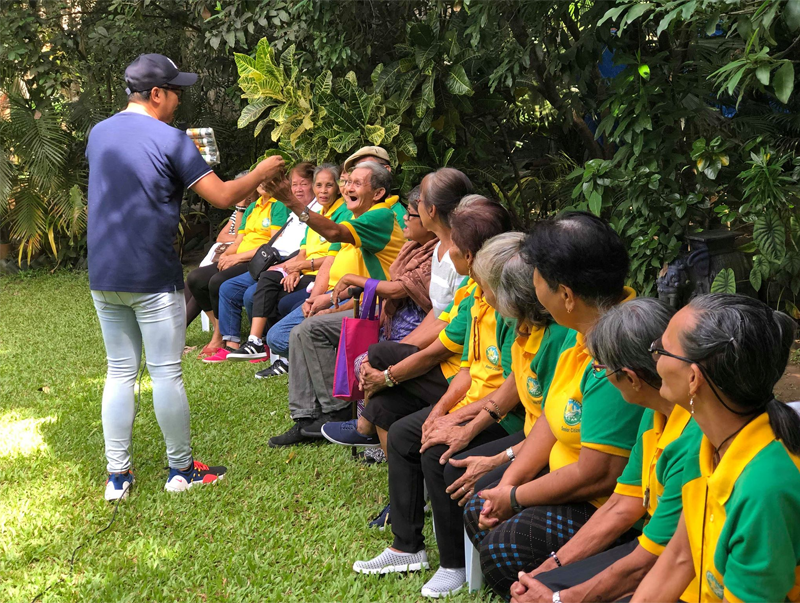 Lasallians will celebrate the holiday season in a meaningful way as they engage in outreach programs for the needy this December.
According to the Lasallian Community Development Center, three departments will spread the joy of Christmas to different sectors of the community. The College of Tourism and Hospitality Management was the first to hold the Stars for a Night Event for the housekeeping and security personnel of the university to celebrate their hard work throughout the year. The event provided the university's personnel with a night filled with entertainment, games and raffles as a means to spread the meaning of the season.
The Architecture Department will also continue to their ARKI Christmas Gift Giving and Sketching Workshop for its second year, which will benefit children in need. The activity seeks to give children an avenue to explore their skills in the arts. For the event, the department will provide drawing materials as well as tokens to the beneficiaries to share the joy and happiness of the season.
Meanwhile, the Information and Communications Technology Center will also conduct a Christmas event for the elderly entitled: Level Up Saya, Handog Namin Kay Lolo at Lola at DLSU-D's Museum Complex.
Elderly participants will first be given a tour of the Museo de La Salle to expose them to the rich heritage and culture of Cavite. They will also be treated to games and entertainment by ICTC personnel. A simple gift giving and lunch will cap off the event. The activity is held in partnership with Museo de La Salle.