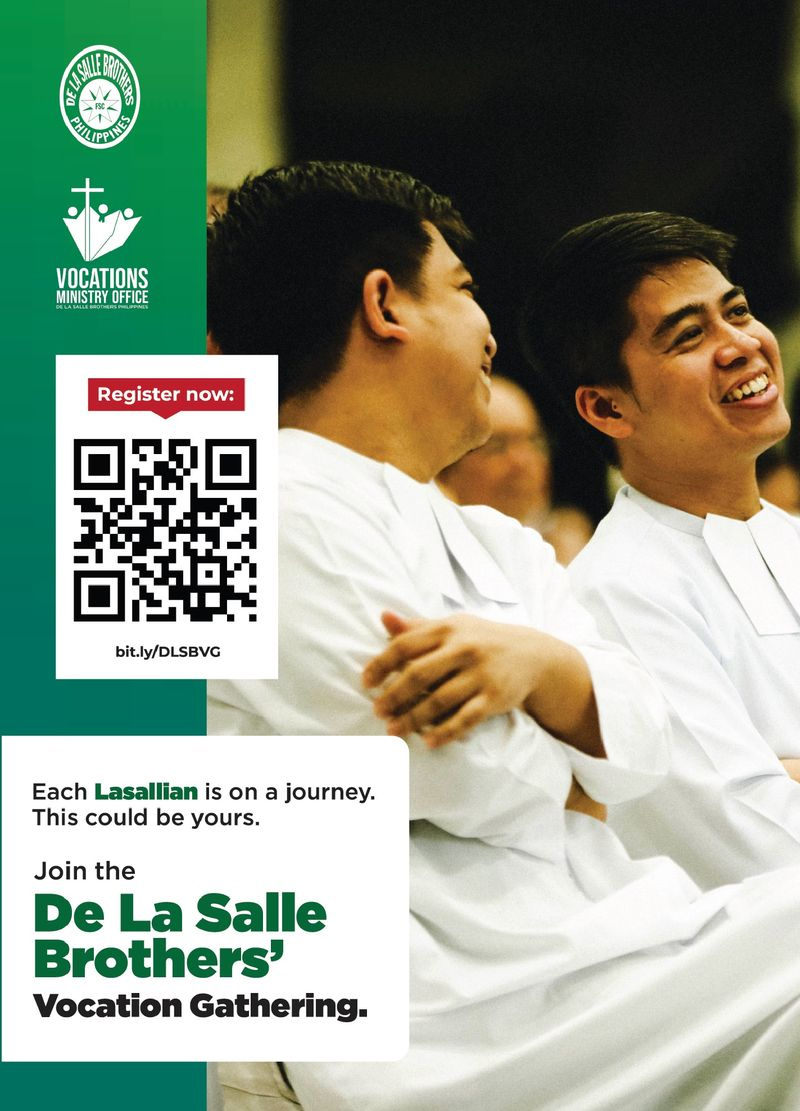 The Vocations Ministry Office of the De La Salle Brothers of the Philippines brings you the first in the series of gatherings about Lasallian Vocations.
On September 22-24, 2020, get the chance to meet De La Salle Brothers from various Lasallian communities in the Lasallian East Asia District in the online Brothers' Vocation Gathering. Learn more about St. La Salle's journey with the Brothers and get to know how his legacy lives on today in the lives of faithful men who have dedicated their lives to the Lasallian Mission and who have joined the Lasallian journey.
Join the De La Salle Brothers' Vocation Gathering
22-24 September 2020
7:30pm-9:00pm each night
(For male SHS and college students, and single young professionals)
Registration period is only from 14-18 September 2020. Limited slots are available so register now by scanning the QR code or by going to the website at https://bit.ly/DLSBVG
Each Lasallian is on a journey.
This could be yours.