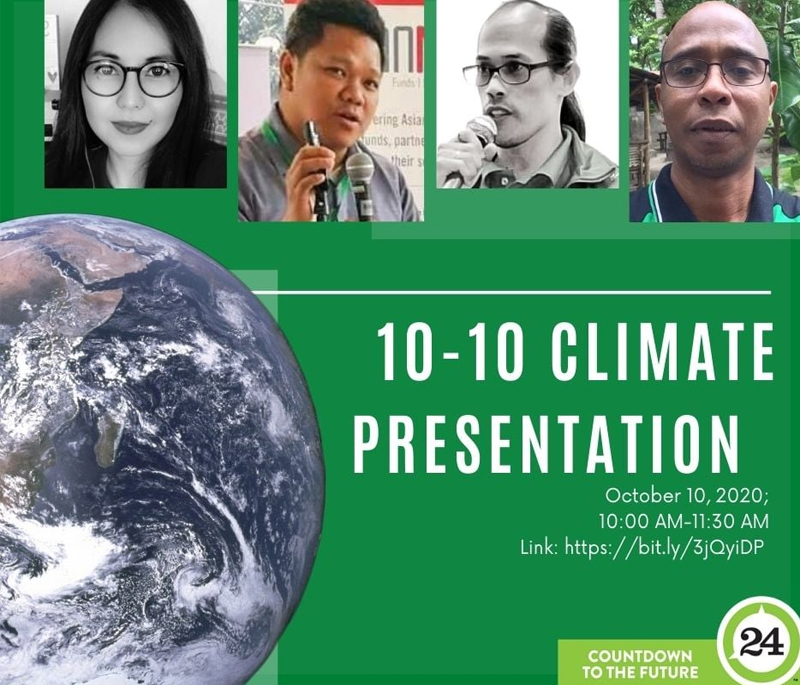 De La Salle University-Dasmariñas' climate reality leaders are ready to create an impact on 10-10 (October 10, 2020).
Faculty members Ma. Theresa Gochuico, Marlon Pareja, Lorenzo Centino Jr. and Frederick Godinez will hold a private 10-10 Climate Presentation for extension officers of the Lasallian Community Development via MS Teams.
The presentation is in support of the Climate Reality Project's 24 Hours of Reality: Countdown to the Future, which aims to further crucial conversations about climate truths, climate impacts, climate actions, and natural solutions.
Among the topics to be covered are Introduction to Climate Change (Ma. Theresa Gochuico), Climate Impacts (Marlon Pareja), Climate Solutions (Lorenzo Centino Jr.), and Climate Action (Frederick Godinez).
The climate leaders will also hold a presentation for the faculty members of DLSU-D High School on October 26, 2020.