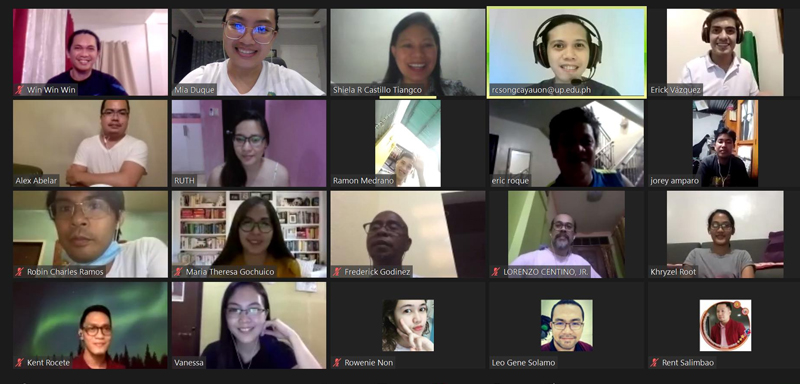 Four De La Salle University-Dasmarinas (DLSU-D) faculty members joined 21,000 climate reality leaders from over 150 countries for the nine-day Climate Leadership Training Corps. sponsored by the Climate Reality Project.
The training was spearheaded by the Climate Reality Project which was founded by former US Vice President Al Gore to gather a mass of passionate individuals from all parts of the world to work towards combatting climate change.
DLSU-D faculty members Ma. Theresa Gochuico, Lorenzo Centino Jr. and Frederick Godinez from the Lasallian Community Development Center, and Marlon Pareja from DLSU-D High School were among those who were chosen to attend the training.
In an interview, Gochuico said they were fortunate to be selected from 800 Filipinos who applied to Climate Reality Global Leadership Training.
"The fact that 800 Filipinos applied for the Climate Reality Global Leadership Training is a testament that Filipinos are committed to combating climate change in our country," she said.
During the training, the attendees got a chance to be mentored by Al Gore himself, as well as other scientists and experts in climate-related fields. Participants also got to share their experiences about climate impacts and solutions, and their respective climate endeavors.
"The training was about getting and training people with climate reality leadership potential to be climate reality leaders so that we can all work together to fight climate change," she said.
However, the work is only just beginning, according to Gochuico. What comes is next is setting to action the strategies and best practices gleaned from the training in the participants' respective countries, institutions, and organizations.
Animo La Salle!