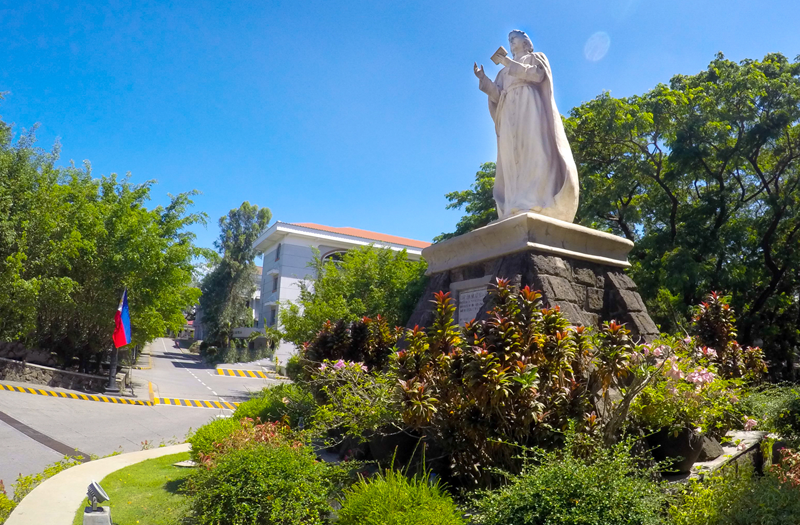 De La Salle University-Dasmarñas has signed a Memorandum of Agreement (MoA) with the Gokongwei Brothers Foundation and SAP University Alliances to strengthen its partnership with institutions that explore new methods of learning and information.
DLSU-D welcomed yesterday representatives from the Gokongwei Brothers Foundation and its subsidiaries including Executive Director Grace Colet, Communications Manager Leslie Loyola, Program Officer Ryan Serra, and Group CIO of JG Summit and URC CIO Carlos G. Santos.
SAP University Alliances was represented by SAP Philippines Managing Director Edler R. Panlilio, SAP Philippines Global Account Director Simone Pigason, and Nina Grace Santiago.
The Gokongwei Brothers Foundation (GBF) was founded in 1992 to have a lasting impact on education in the Philippines. Meanwhile, membership to the SAP University Alliances, grants access to SAP software and learning content that helps partners to learn best practices for integrating program resources into teaching. This also encourages participation in the SAP ecosystem of customers and partners by collaborating with a global network of SAP Next-Gen Chapters, SAP Next-Gen Labs, as well as University Competence Centers and Academic Competence Centers supporting SAP University Alliances members around the world.
During the signing, DLSU-D was represented by Vice Chancellor for Missions, External Affairs and Advancement Dr. Myrna F. Ramos, Accountancy Department Chair Eden Cabrera, CPA, Business Management Department Chari Ruel Elias, Computer Studies Department Chair Ma. Gloria del Rosario, Allied Business Department Chair Michael del Rosario, Center for Admissions and Scholarships Director Romano Angelico Ebron, University Linkages Officer Dr. Vangie Montillano and University Linkages Director Wilson Jacinto.