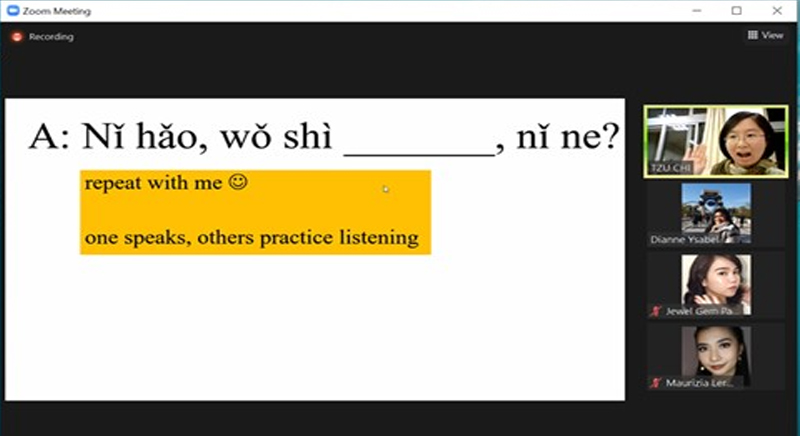 De La Salle University Dasmarinas students will learn Chinese language for free through the TALK TO US IN CHINESE language course sponsored by Tzu Chi University of Taiwan.
After undergoing the online selection process, 27 successful students from DLSU-D will be engaged in an 18-week intensive course which will begin this November 2020. The course will be facilitated online by Chinese language teachers.
The course will include 4.5 hours of basic Chinese language class every week which will be co-supervised by DLSU-D's Language Learning Center (LLC) coordinator Mr. Ernesto Ramos Jr.
This language class will just be one of the many free online language courses to be offered by the De La Salle University-Dasmarinas in the coming months. For details visit https://www.dlsud.edu.ph/llc.htm