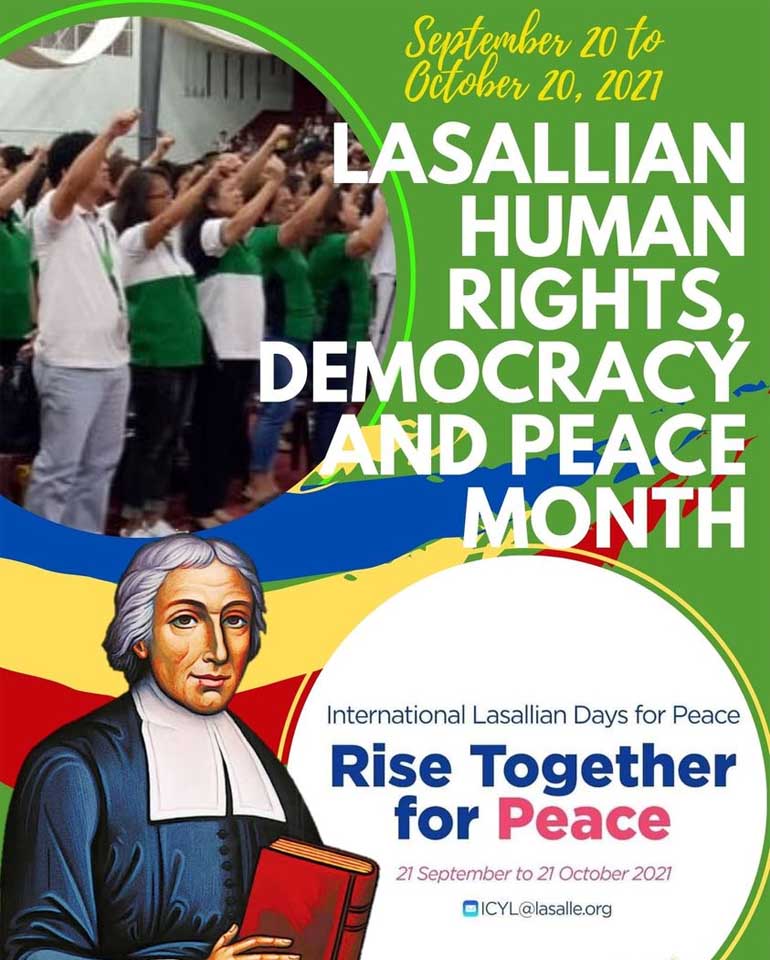 On its 15th Year, the International Council of Young Lasallians spearheads the celebration of the International Lasallian Days for Peace.
During this period, young Lasallians are "invited to reflect on current realities and to proactively respond to society's ills." The impact brought by the global health pandemic -- unequal access to medical care, hunger, inaccessibility of education, racial injustice, etc., threatened peace at various levels. But the time of isolation should be enough for Lasallians to reflect on these social realities and be led to creatively respond to these social realities towards a better new normal for all. As the theme goes, "We rise together for peace!"
In line with this event, the Lasallian Justice and Peace Commission of De La Salle Philippines lead the local celebration of The Lasallian Human Rights, Democracy and Peace Month. A webinar entitled " Heroes of Peace: a conversation of Lasallian Advocates of Active Non-Violence during Martial Law is slated on September 21, 2021, to be broadcasted in the various FB Pages of De La Salle Member Schools.
To start these month-long celebrations, the University held an opening mass on September 20, 2021 which was broadcast live on the DLSUD Campus Ministry Facebook page.