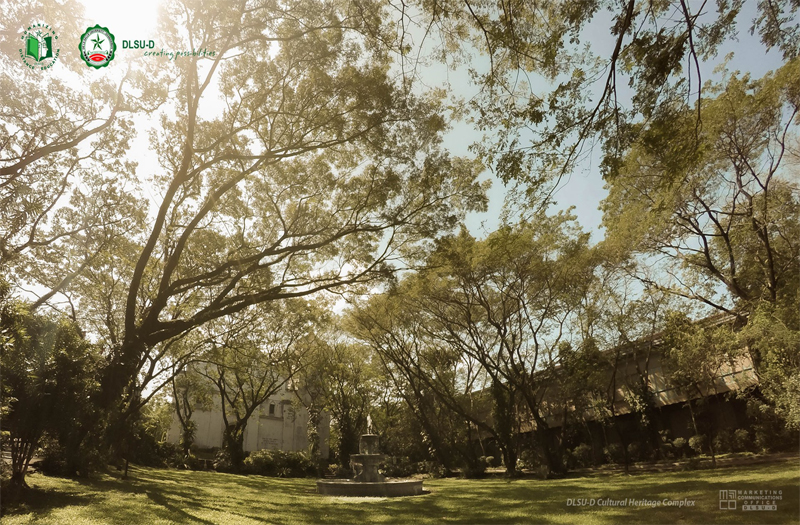 De La Salle University-Dasmariñas (DLSU-D) was selected as a finalist in the 2021 International Green Gown Awards.
In a communication sent by the International Green Gown Awards Team, the committee revealed that DLSU-D was part of the final list of universities being considered for Sustainability Institution of the Year.
Established in 2004, the Green Gown Awards recognizes the exceptional sustainability initiatives being undertaken by universities and colleges. Over the years, the awards has become one of the most prestigious recognition of best practice within the further and higher education sector.
Based on the list of finalists, DLSU-D was the only university from the Philippines to qualify for the category. In its submission, the University underscored its holistic approach to sustainability through its banner program, Sustainable DLSU-D: Making Green 'Greener'.
The program seeks to deliver quality education, and nurture sustainable mindsets through comprehensive income generating Materials Recovery Facility (MRF) and effective segregation program, curriculum integration, an award winning Project Carbon Neutral campaign, tree planting initiatives through One Million Trees and Beyond, sustainability-focused researches, technology, internal and external partnerships, effective use of green spaces, as well as biodiversity conservation, and finally with the signing of the UN SDG Accord, DLSU-D's commitment to mold citizens of the world remains steadfast through education, policy and practice.
It can be recalled that during his Visioning for the Future speech, University President Br. Gus Boquer, FSC called for a sustained commitment for the environment.
"For this commitment, sustainability should be entrenched in the University's Vision Mission," he said.
To further cement the University's commitment to sustainability and environmental protection, the University President also signed the SDG Accord last year, joining the global movement to advance the Sustainable Development Goals of the UN. The University also committed to zero-carbon by the year 2050 during the recently concluded Climate Exp0 Conference.
In related news, another La Salle institution, Institut Polytechnique UniLaSalle from France, also made it to the finals of the Benefitting Society category for their Guide Babine "Chops Guide" program.