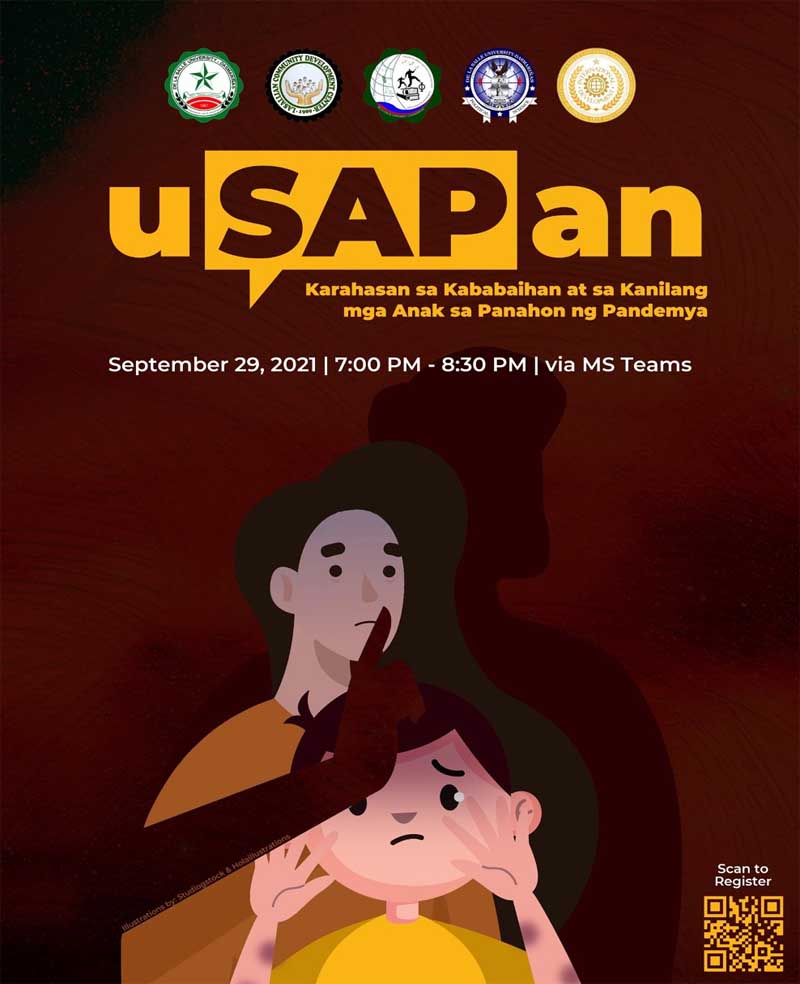 Did you know that COVID-19 can exacerbate risks of violence for women... and that violence against women is a major concern during pandemic?
"The Commission on Population and Development (Popcom) renewed its call for the protection of Filipino women after a recent Social Weather Stations survey showed that 1 out of 4, or 25 percent, of Filipino adults nationwide cited violent acts against women as among the most pressing concerns of women during the pandemic. Of the 25 percent of Filipinos nationwide, 11 percent mentioned physical violence as a concern, while 7 percent cited sexual violence and 7 percent, emotional violence." --Ortouste, 2021- The Manila Standard, March 12 issue.
Tara, pag-uSAPan natin!
The registration for the maiden launching this September 29th is still open! You can register by scanning the QR code or by clicking the link below.
Join us every second and last week of the month (7:00 - 8:00 PM via MS Teams) as we discuss social issues during the "Social Hour," and legal and rights issues on the "Rightful Hour," respectively. Along with experts and common people, alumni, and our own faculty members, samahan niyo kaming talakayin ang mga mahahalagang usaping pang-kamalayan para sa ating bayan!
Certificates are given every after the event evaluation.