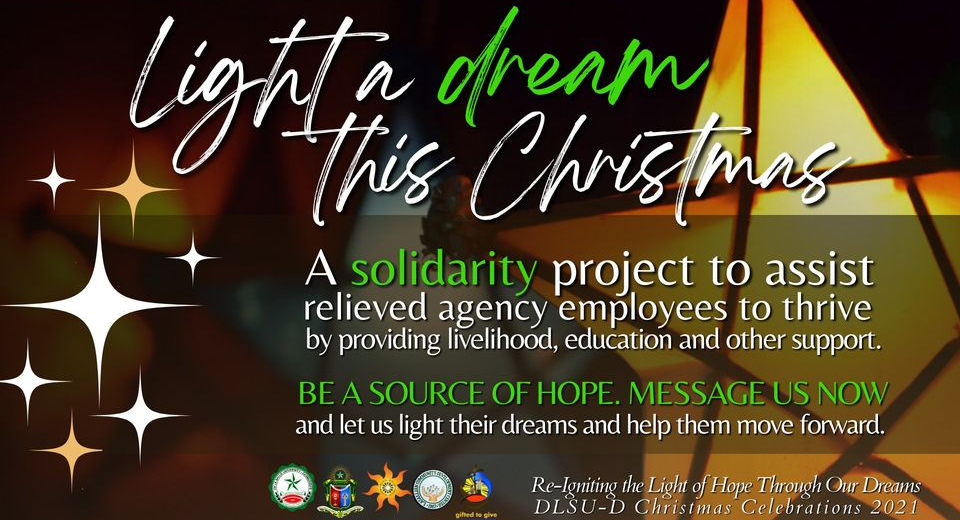 Fifty three (53) out of over 100 dedicated housekeepers and groundskeepers have lost their jobs due to the impact of the global health pandemic.
Because of the chalenges brought on by pandemic, these individuals are struggling to make both ends meet and hoping to have a meaningful Christmas celebration.
As the Lasallian community is called upon to respond, Light a Dream this Christmas, a solidary project for relieved employees, is an avenue to help provide sustainable assistance and livelihood opportunities to those who need an alternative source of income to provide for their families.
Contact the Campus Ministry Office to learn how to help.