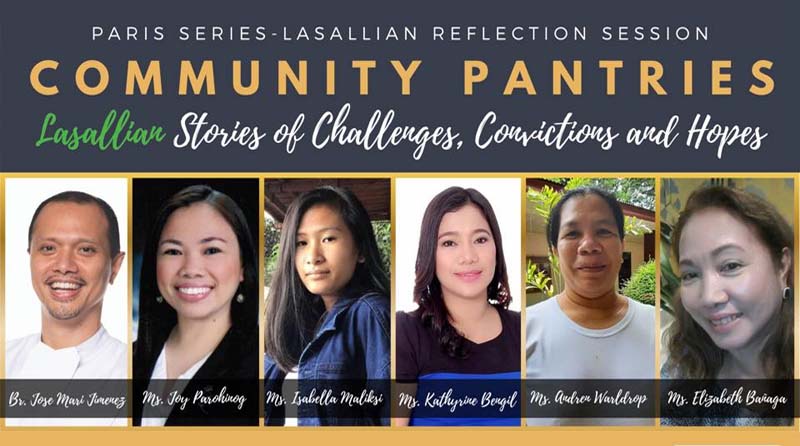 The Campus Ministry Office conducted yesterday the Paris Series of the Lasallian Reflection Session with focused on "Community Pantries: Lasallian Stories of Challenges, Convictions, and Hopes."
The session, held over MS Teams, was attended by members of the Lasallian community.
During the session, stories of generosity and hope from Lasallians involving the different community pantries were shared. The proponents also discussed how these pantries served as a creative solutions to the needs of our brothers and sisters affected by the global health crisis.
As they talked about the different challenges that they had to overcome, they talked of the role of community pantries in the University's educational mission to be truly responsive, "life-giving and creative for (those) entrusted to our care.
Among those who shared their touching stories were Br. Jose Mari Jimenez, Ms. Joy Parohinog, Ms. Isabelle Maliksi, Ms. Kathyrine Bengil, Ms. Andrea Warldrop, and Ms. Elizabeth Bañaga.