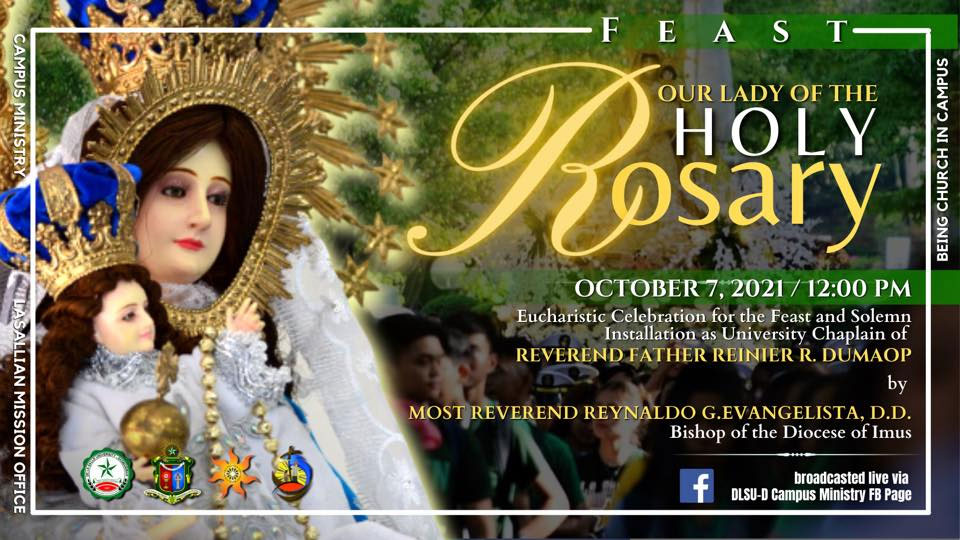 On October 7, we will be celebrating the Feast of Our Lady of the Holy Rosary.
We honor our dearest Lady who prays and intercedes for us, most especially in times when we are in pain and in most need of God's guidance and blessings.
With this special occasion, the solemn Installation of Rev. Fr. Reinier Dumaop as University Chaplain will also take place, with Most Rev. Reynaldo Evangelista, DD, the Bishop of the Diocese of Imus, spearheading the solemn rite.
Be with us on these important celebrations of faith and commitment. Join us live here @ the  DLSUD Campus Ministry Page on OCTOBER 7, 12:00 NN.