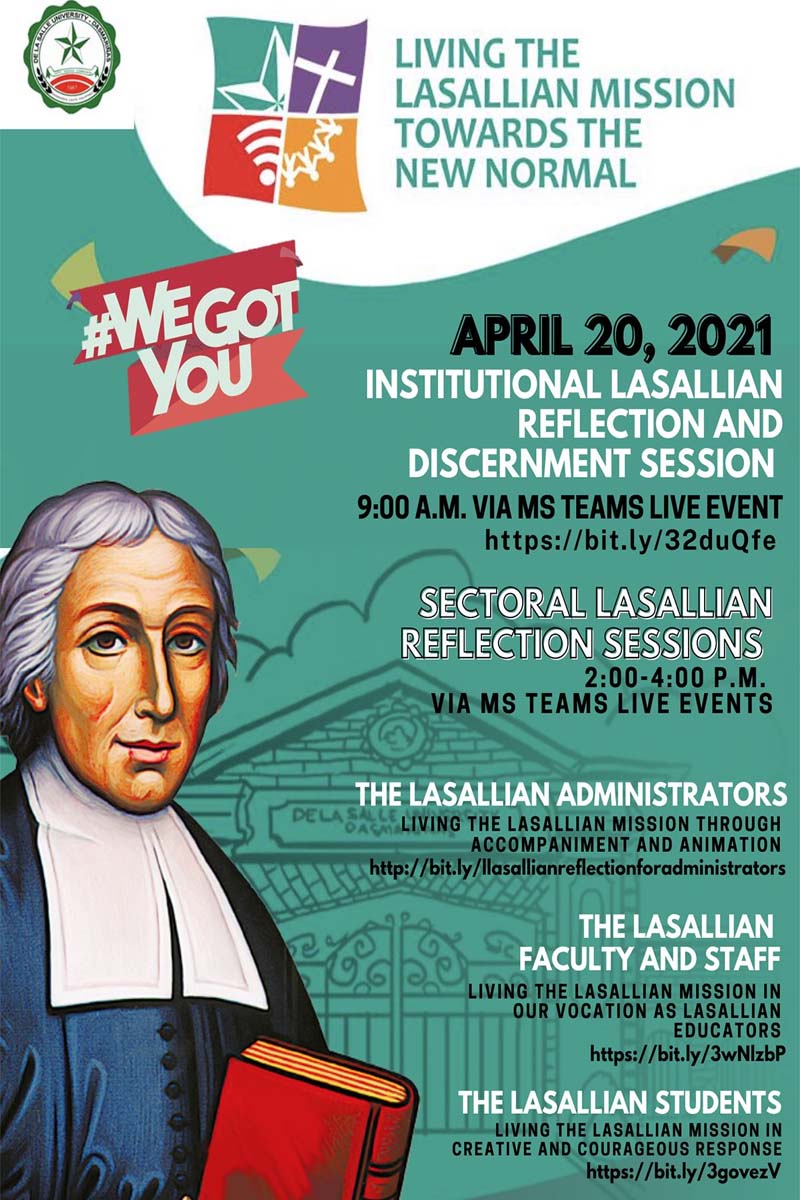 The Lasallian Mission Office (LMO) held a Plenary Lasallian Reflection and 3 simultaneous Sectoral Reflection Sessions on April 20, 2021 as anchored to the Lasallian Festival theme #We Got You: Living the Lasallian Mission Towards the New Normal.
The Faculty and Staff reflection session focused on living the mission in their vocation as Lasallian educators with special emphasis on the core values of faith, zeal for service and communion in mission.
The session for administrators and ASP had as its sub-theme living the mission through animation and accompaniment.
The reflection session for students sought to provide an opportunity for students to reflect on their identity and mission as Lasallians and to showcase the creative and courageous responses they did to live out the Lasallian mission during these new normal times.
Meanwhile, the plenary reflection and discernment session was participated by all sectors of DLSU-D community.