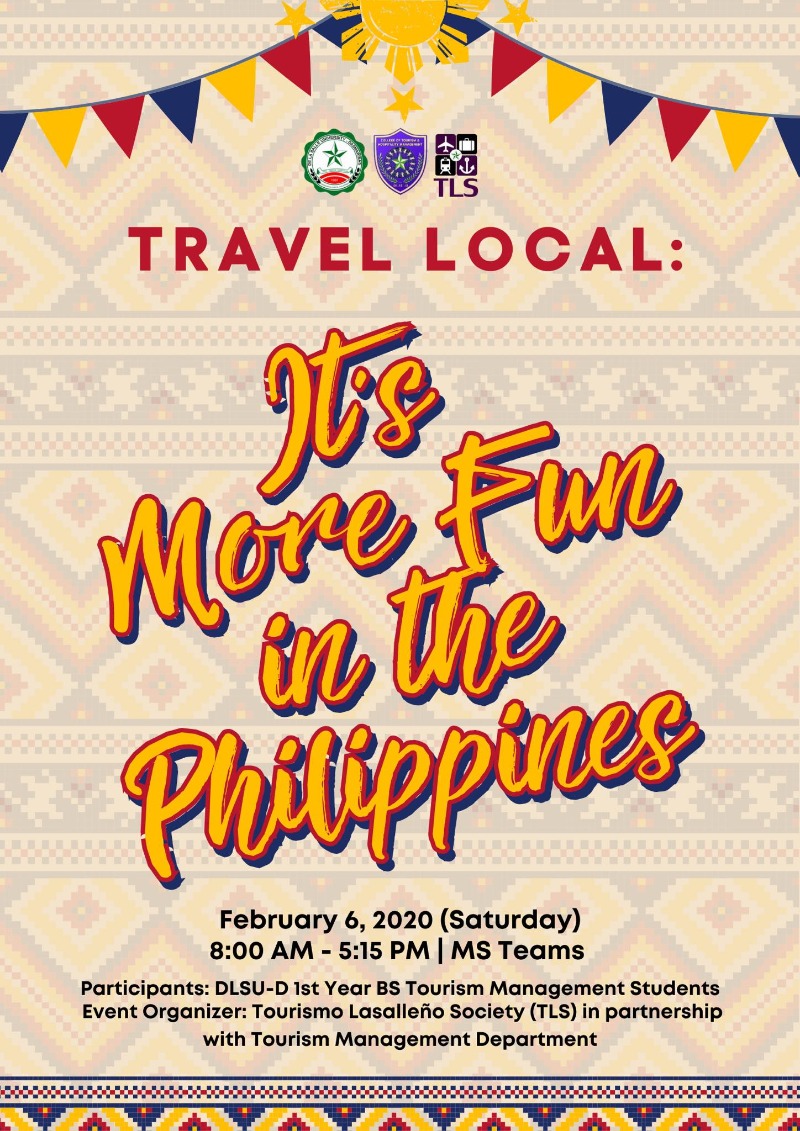 The CTHM is staging a virtual intersection competition for BS Tourism Management freshmen entitled "Travel Local: It's More Fun in the Philippines" on February 6, 2021 from 8:00 am – 5:00 pm via MS Teams and live stream on Facebook.
Freshmen students will showcase their creativity, talents, knowledge, and skills in various virtual activities, such as Philippine festival presentation, tour guiding, OPM singing competition, pageant, and quiz bee.
The activity is designed to support student's learning by matching practical activities to what is taught in virtual lecture classes. It fosters an inclusive and humanizing learning experience for all students and promotes the Philippine culture and tourism through various activities to spur domestic tourism to lead the recovery of the tourism industry in the country.