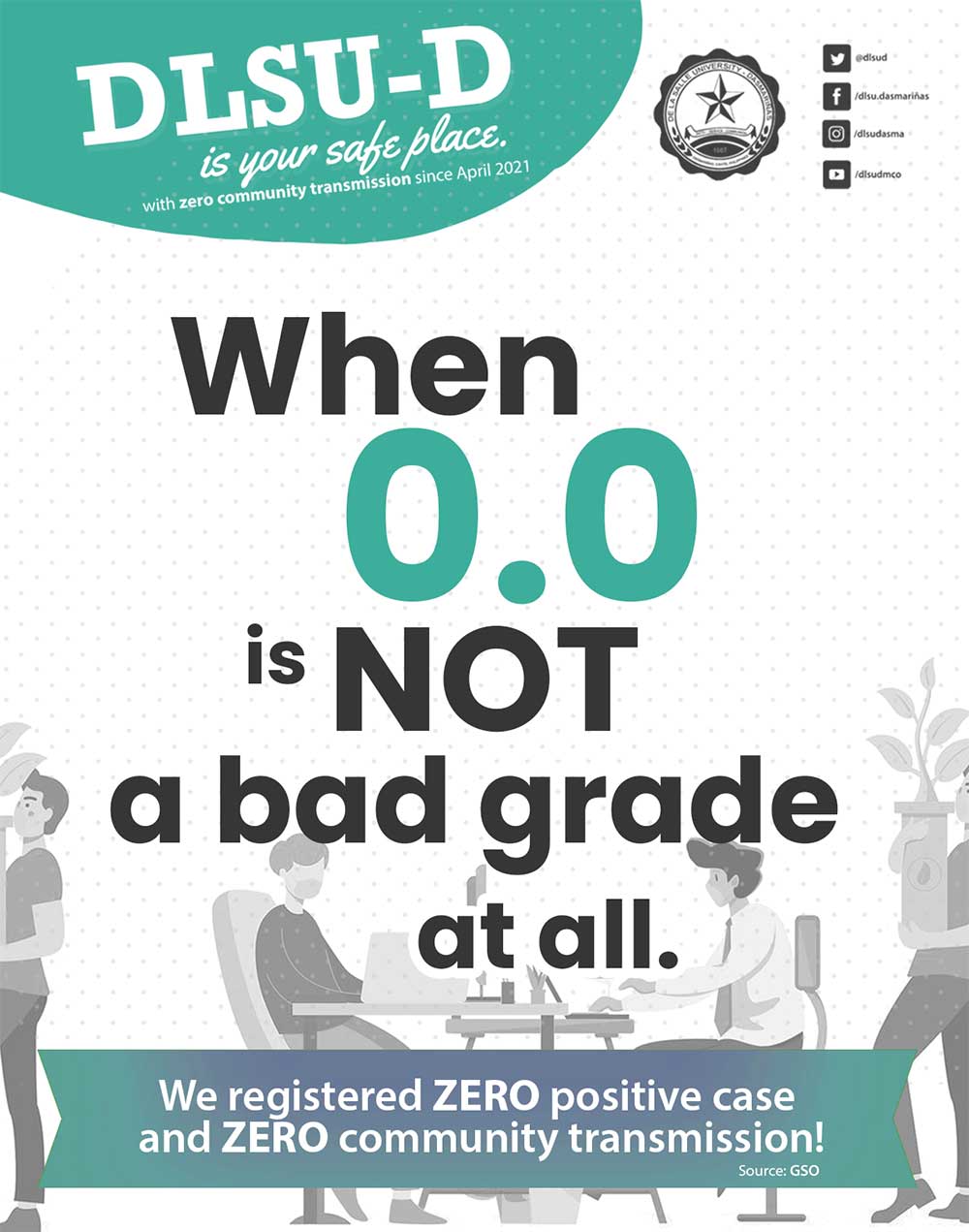 De La Salle University-Dasmariñas General Services Office (GSO) Director Nathaniel Golla recently announced that the University has recorded zero community transmissions from April 2021 to November 2021.
However, instead of growing complacent, he urged students and employees to remain vigilant and continue to adhere to health and safety protocols to maintain the negative record.
In an interview, Golla said that as of November 14, 2021, there are currently no active cases of COVID-19 among Lasallian employees. He said that this could be attributed to the cooperation of the members of the Lasallian community in observing the University's policies on health and safety. He also credited the strong support of the administration and the implementors of the health and safety guidelines which include the University's security personnel, medical personnel, and other frontliners.
He added that the protocols would be useless if the community will not follow.
Golla expressed hope that community members will continue to adhere to the health and safety guidelines and make it part of their muscle reflex even if they are not being policed or monitored by security personnel. This goes for health policies within the University and even outside of the DLSU-D campus.
"What we are doing here in the University is actually above the minimum health requirements set by the government. This is because we want to protect the health of our employees and students. It is better to err in the side of caution, so they say. We hope that whether they are within DLSU-D or outside, they will continue to be cautious and safe against COVID-19.
"Let us not put our guards down as we slowly journey together towards the new normal. Let us continue to care for each other as we strictly adhere to our Safety and Health Protocols in and out of the campus," Golla continued.