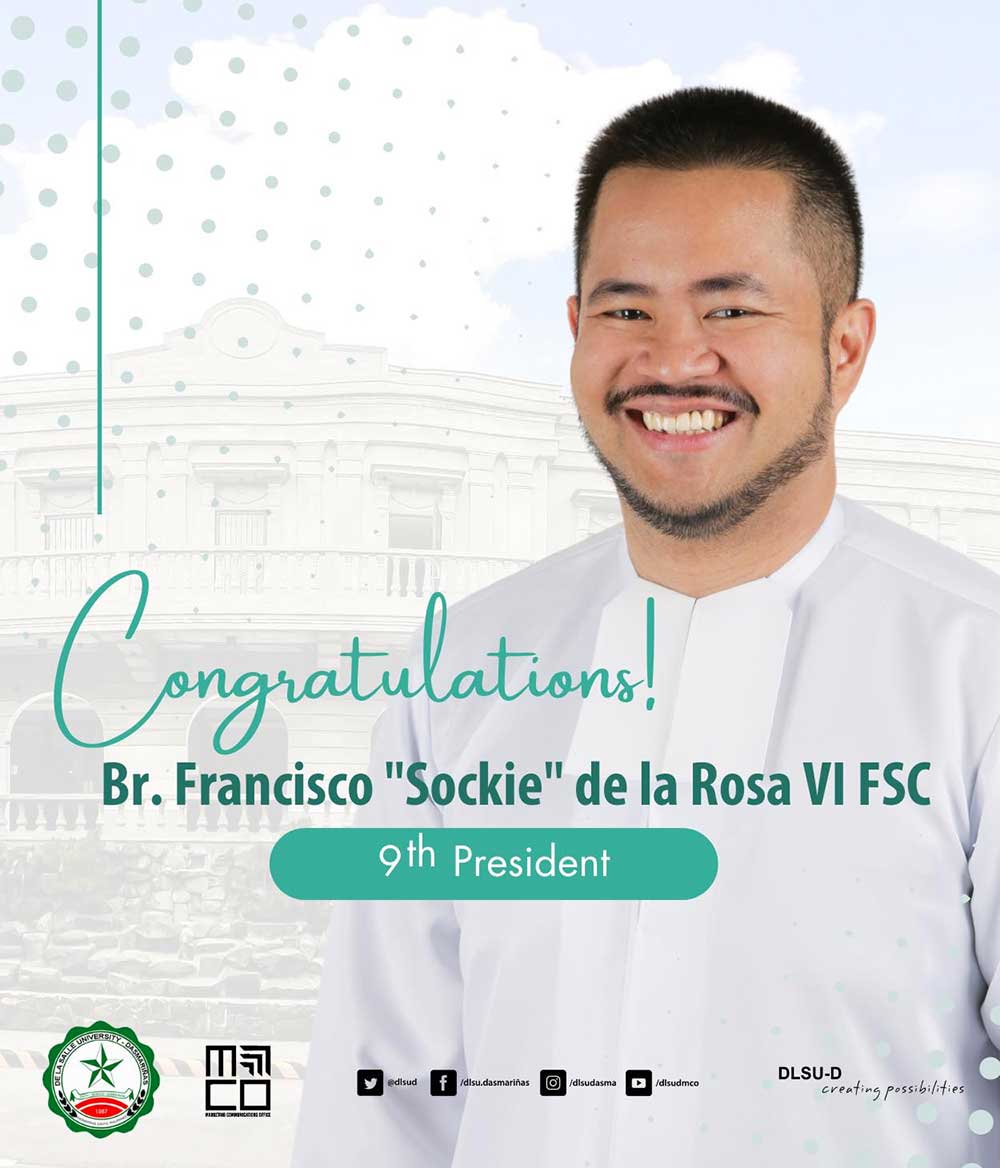 As De La Salle University-Dasmariñas welcomes Br. Francisco "Sockie" dela Rosa VI FSC as its ninth Brother President, he addressed the Lasallian community through a message.
In his message, he shared his reflections on the past year as DLSU-D's Chancellor, as well as his plans for the University in moving forward.
Based on his three-point strategic plan focused on vitality and viability, streamlining, and shared mission, Br. Sockie revealed that he is primarily focused on maintaining DLSU-D's position as Cavite's Premiere University. He said that he wants the University to have a clear strategic plan and revitalized mission/vision that will help Lasallians become flexible to rise above the challenges that the future may hold.
In terms of streamlining, Br. Sockie expressed his intent to continue to explore the potential of technology and how it can further smoothen the operations and transactions between the University, its partners, and stakeholders. The organizational chart will also be streamlined to ensure that offices work together to support our mission of providing a human and Christian education.
He promised to be transparent with the University's financial dealings.
On the aspect of shared mission, the new Brother President committed to continue to listen, to dialogue and to dream.
"I will take this opportunity to invite you to share my dream to you: I dream that DLSU-D becomes an innovative leader in Catholic education, a school where excellence is nurtured so we can transform society," he said.