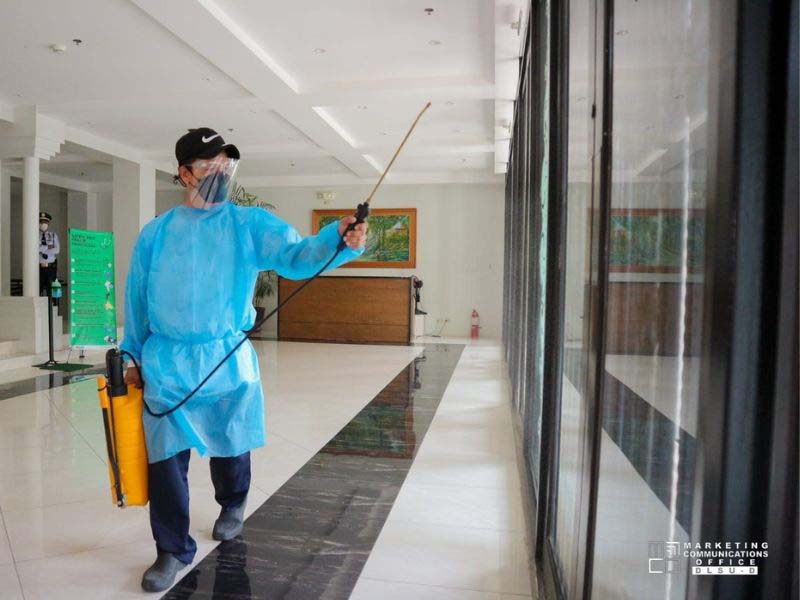 As the country gradually transitions towards the end of the pandemic, De La Salle University-Dasmarinas remains committed to protecting the health and safety of the Lasallian community through proactive and comprehensive protocols for COVID-19 cases.
"As a care-centered University, we have existing administrative guidelines for COVID-19 in place since Day 1. And this is true until now," Associate Director for Safety and Health Dennis Maldo said.
According to Maldo, the Campus Safety Office and the University Health Clinic (UHC) crafted proactive guidelines for the University's COVID-19 response based on the recommendations of the University Physician, Inter-Agency Task Force (IATF) IATF guidelines, the Commission on Higher Education (CHEd) and exigencies of the situation.
"The UHC is closely monitoring COVID-19 cases in the University following these guidelines. Moreover, the team is working hand in hand with the Client Care Unit and the Strategic Communication Office to ensure that we effectively communicate this important matter to our stakeholders," he added.
Maldo also appealed to the Lasallian community to immediately report to the UHC if they are experiencing symptoms of COVID-19 and to advise classmates and friends to stay at home if they exhibit these symptoms.
"Report it immediately to the UHC for assistance. Further, we appeal that, together we curb misinformation by directly communicating with us if you have questions in relation to COVID-19. The University Health Clinic shall be the official source of information regarding the University's efforts against COVID-19," he said.
"DLSU-D remains to be your safe place for learning. Your health and welfare is always primordial to us," Maldo concluded.