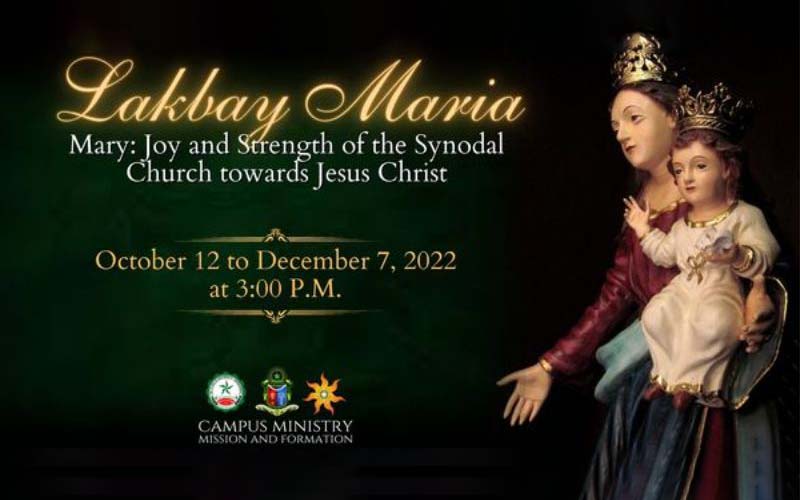 DLSU-D will embark on the Lakbay Maria annual Marian devotional practice of the DLSU-D community this October as the month of the Holy Rosary. The event also celebrates the feast of the titular Patron of our University Chapel, the Our Lady of the Most Holy Rosary, and Our Lady of the Pillar, Patroness of the Diocese of Imus.
With the theme "Mary: Joy and Strength of the Synodal Church towards Jesus Christ," the celebration focuses on the Church's journey towards the Synod of Bishops 2023, with the vision of growing in the spirit of communion, participation, and mission.
"With Mary, Our Lady of the Pillar, Patroness of the Diocese of Imus, the DLSU-D community is called to walk together as a community of faith and zeal, so that more and more, we shall be led decisively towards Jesus Christ our Lord," the Campus Ministry Office said.
"May this year's "Lakbay Maria" strengthen the DLSU-D community so as to become one heart in worship and action, following the footsteps of our Blessed Mother, "that everything we do in this University be rooted in an experience of God's steadfast love" and "with God's grace and our collective action" and "make an impact that will change the lives of many for a lifetime, " it concluded.