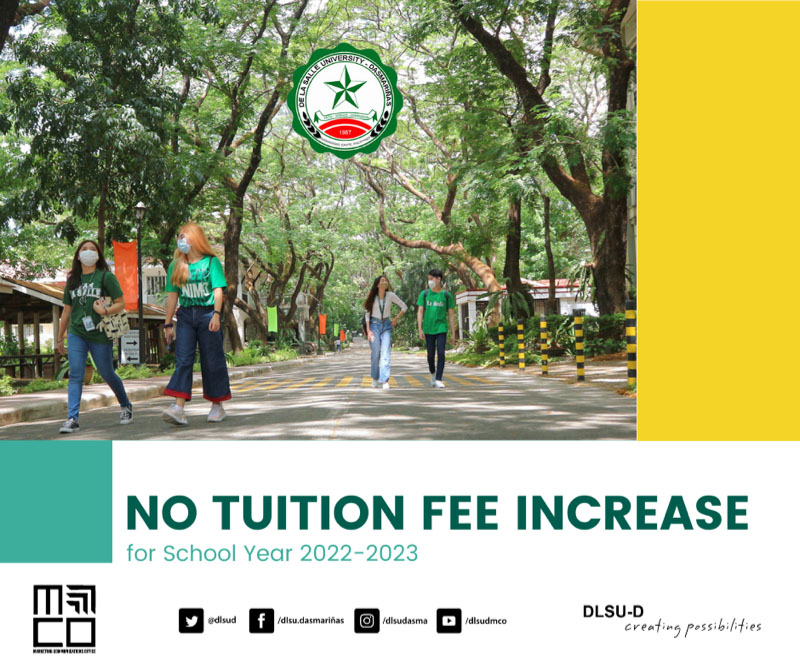 Good news, Lasallians! There will be no tuition fee increase for AY 2022-2023.
DLSU-D Chancellor Br. Francisco "Sockie" dela Rosa VI FSC made the announcement through a letter to the academic community.
He clarified however, that while there will be no increase in tuition, pre-pandemic fees like laboratory, miscellaneous fees and other fees will have to be reimposed as the University eases into blended and in-person classes for the upcoming school year.
Consultations are still ongoing per college regarding the matter. This is the third straight year that the University has not imposed a tuition fee hike owing to the challenges of the pandemic.